"It is the first one ever that doesn't appeal to me"
August 17, 2019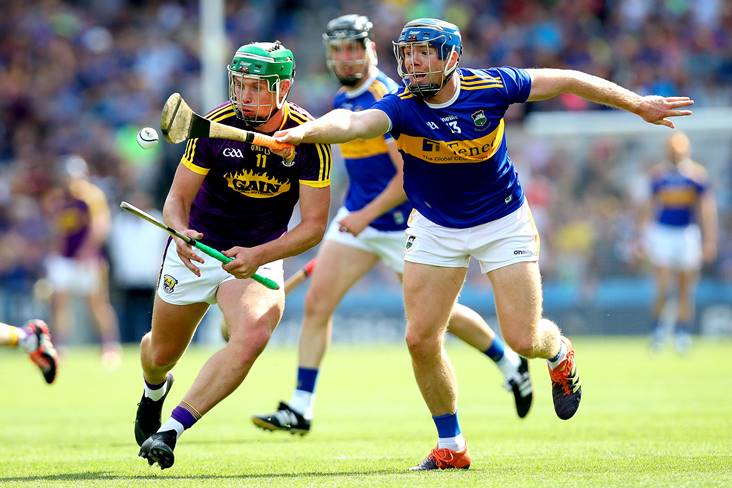 Wexford's Conor McDonald with Jason Forde of Tipperary. ©INPHO/Ryan Byrne.
Wexford ace Conor McDonald says tomorrow's All-Ireland SHC final between Kilkenny and Tipperary will be a difficult one for him to watch.
McDonald and his Model team mates upset Kilkenny in the Leinster final six weeks ago before going on to let their lead slip against Tipp in the semi-finals and the Naomh Éanna sharpshooter says he's still undecided on whether or not he'll be watching come 3.30pm tomorrow.
"I will find it very difficult now to be honest," McDonald is quoted saying by Balls.ie. "One of my best friends is a Tipp man. I have been to two Tipperary finals with him. I was there in 2016 and he is about going for our third but I would find it incredibly difficult to think about going to Dublin, never mind the match.
"I don't know, I think previous years we were a lot further off than we are now. Beaten in a quarter-final and wondering if we were good enough to be in a final. Look, it will be difficult. I still haven't made up my mind.
"It is the first All-Ireland final that if I didn't watch it or did not know the winner...I don't want any winner. I don't know. It is the first one ever that doesn't appeal to me, watching any of the teams win. I know that sounds a bit selfish but that is the way it is.
Most Read Stories