"They have their opponents psychologically smashed"
November 21, 2020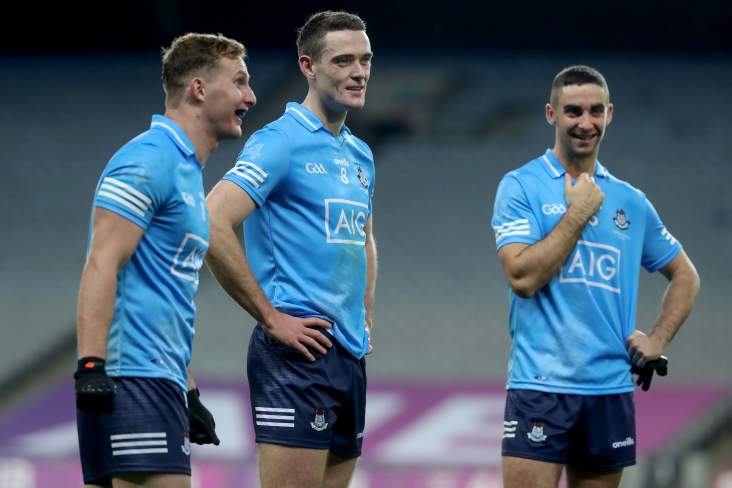 Dublin's Ciaran Kilkenny, Brian Fenton and James McCarthy after the Leinster SFC win over Meath
Dublin have their opponents in Leinster psychologically smashed, according to former midfielder Ciaran Whelan.
The All-Ireland champions coasted to their 10th Leinster SFC title tonight with a 21-point hammering of Meath at Croke Park.
Speaking to RTE Sport afterwards, Whelan said that he feels the result is "worrying for the game".
"They have their opponents psychologically smashed," he stated. "They (the Leinster counties) don't believe they can take on Dublin. It's a huge task. They're beat before they arrive here. Dublin are so far ahead.
"It's worrying for the game because we're looking for entertainment. If you had 50,000 here tonight, half of them would probably be gone home at half-time.
"You worry that no one is putting their hands up to chase them down."
He continued: "At minor level, Meath have comprehensively beaten Dublin a few times over the last few years. So, you would be expecting that some of these counties would be beginning to close the gap.
"It's not happening. And it's worrying. At the end of the day, sport is about entertainment. And while Dublin were fantastic tonight, does it really give us an entertaining night? Probably not."
Most Read Stories