Lack of pre-season played part in Tipp's relegation - Power
June 20, 2021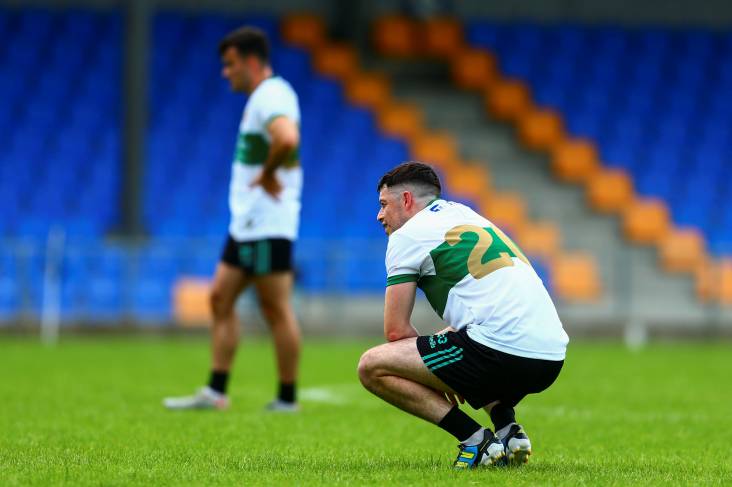 Tipperary's Shane Foley dejected after the defeat to Longford ©INPHO/Ken Sutton
Tipperary football boss David Power has suggested that the lack of pre-season activity could be partly to blame for his team's relegation to Division 4 of the Allianz League.
The Munster champions went down to Longford by seven points this day last week in the relegation play-off at Pearse Park, joining fellow provincial winners Cavan in basement division for next season.
Speaking to TippFM Sport, Power held his hands up and accepted the team's performance wasn't good enough but also felt that better preparation for the season was needed.
"Tipp football always needed a very strong pre-season and we didn't get that," he said.
"Even though the lads were doing individual stuff, collectively we need to be at it. Maybe that's a factor, again, I'd be clutching at straws here now as well.
"We haven't changed anything noticeably different at training but you have to call a spade a spade, we can't afford to be losing all the key players that we've lost and that's the reality of it but we should definitely be showing a lot more energy than what we are doing."
Most Read Stories