Watch: the 30-second solo challenge is owned by a young Cork girl
March 25, 2020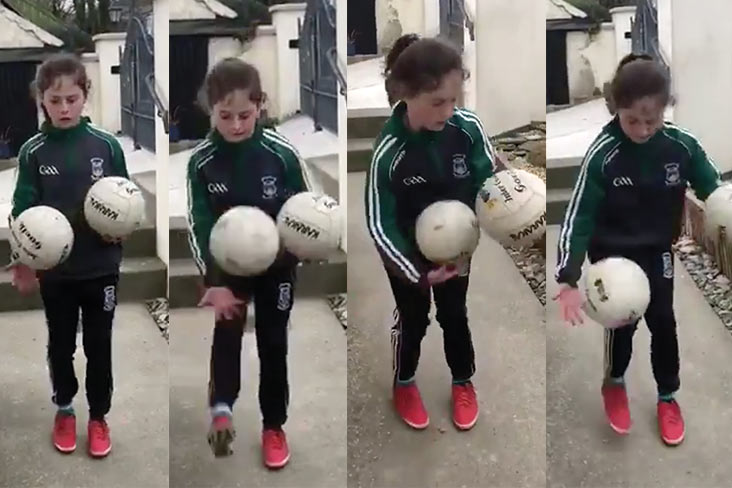 Kate Carey beat the tally set by the coaches
The 30-second right and left foot solo challenge looks easy but doing it at speed takes a lot of skill.
West Cork LGFA have been challenging players to beat the tally set by their coaches and one young Ilen Rovers player, Kate Carey, nailed it with a tally of 57 in 30-seconds which will take some beating.
Kate represents Cork at U14 level and it is easy to see why.
Most Read Stories