"Honoured" Hegarty ready to get cracking on 2021 season
February 22, 2021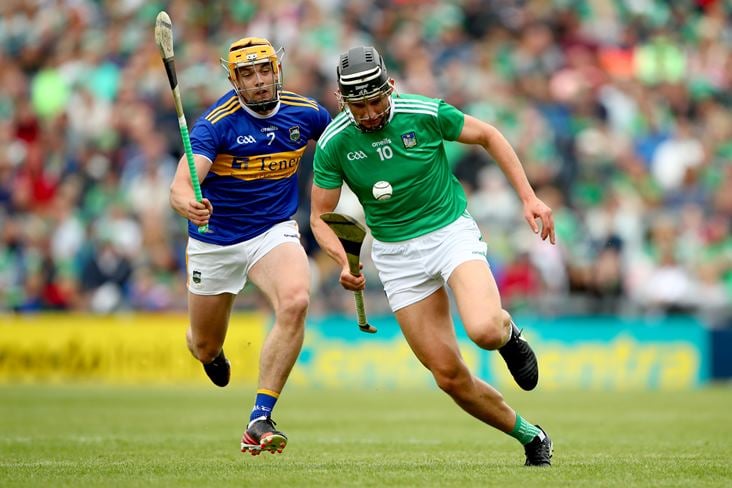 Tipperary's Ronan Maher and Gearoid Hegarty of Limerick
Limerick star Gearoid Hegarty says he was "very honoured" to be named 2020 Hurler of the Year and is now ready to get cracking on the season ahead.
Hegarty capped off a superb year with the Treaty men this past December by notching six points against Waterford in the All-Ireland SHC final and was also selected at right half-forward on the PwC GAA/GPA All-Stars Hurling Team.
Speaking to Sky Sports GAA on his Hurler of the Year success, the St Patrick's clubman commented:
"It's a huge honour. But I'm ready to move on now, and ready to get cracking on the 2021 season.
"There'll be time in the future when you can look back on your career. It's important to note what we achieved as a team, and what I achieved last night in terms of winning Hurler of the Year; something that I always wanted to win. My motto was 'somebody has to win it, so why not you?' If you're willing to put in the hard work, everything is achievable. So it was a brilliant night.
"It's class, it's a phenomenal honour, and I'm delighted to be joining a list of incredible hurlers, when you look back on a list of who has won it. And who hasn't won it as well, it's mad to think of the unbelievable hurlers who haven't won it. So I'm very honoured."
Most Read Stories