Kelly 'gobsmacked' by Dublin players' training breach
April 02, 2021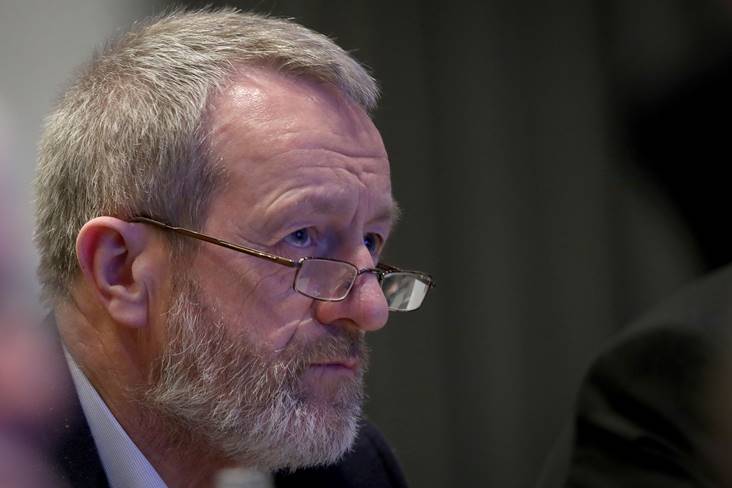 Former GAA President Sean Kelly at 2018 Congress. ©INPHO/Oisin Keniry.
Former GAA president Sean Kelly says he was "gobsmacked" to learn that Dublin players returned to training just three weeks before they were permitted to do so.
News broke yesterday of an early morning training session at Innisfails GAA club involving nine Dublin footballers and a coach that took place on Wednesday.
Dublin GAA has since suspended senior team manager Dessie Farrell for 12 weeks with more punishments possibly down the line from Croke Park for the All-Ireland champions.
Speaking on Today with Claire Byrne on RTE Radio One, Mr Kelly said he was baffled with the breach of current Covid-19 restrictions by Dublin especially after the suspensions handed down to Cork and Down recently for similar breaches.
"There'll have to be an investigation and Dublin will have to put their side of the story. But the GAA in its communication made it very clear," he stated.
"Breaches in this context will be dealt under our own rules but likely put the plan for return to activity in serious jeopardy. The GAA will have to look at it and treat them the exact same as they would any other club or county.
"The important thing is to knuckle down, deal with this and everybody to stick to the rules and we'll be back in a couple of weeks hopefully.
"I'm surprised this has happened because the GAA dealt so firmly with Cork and Down and that sent out a message. Most people would say it isn't worth it.
"They'd also have to take their broader responsibilities as citizens. Everybody is suffering, from business, to young children. The rules are clear."
Most Read Stories