Martin O'Connell has All-Ireland medal stolen
November 19, 2020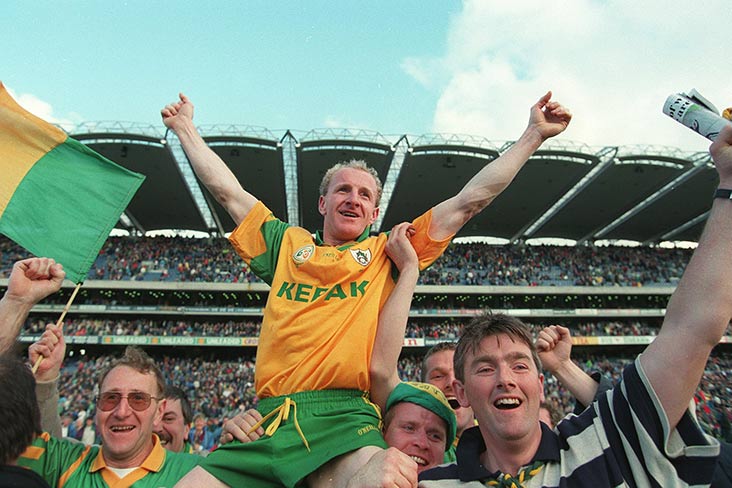 Meath's Martin O'Connell celebrates after the 1996 All Ireland final win over Mayo.
A break in at a county Meath house has seen the 1987 All-Ireland medal of one of Meath's greatest players taken.
The burglary took place in Staholmog and a number of other items were taken at the time.
Gardai in Kells are investigating the incident and appealing for assistance from anyone who may have seen suspicious activity on Tuesday evening in the locality.
O'Connell is a three time All-Ireland winner with Meath and was also chosen on the GAA Football Team of the Millennium.
Most Read Stories