Offaly duo hit out at exclusion from football squad
February 07, 2020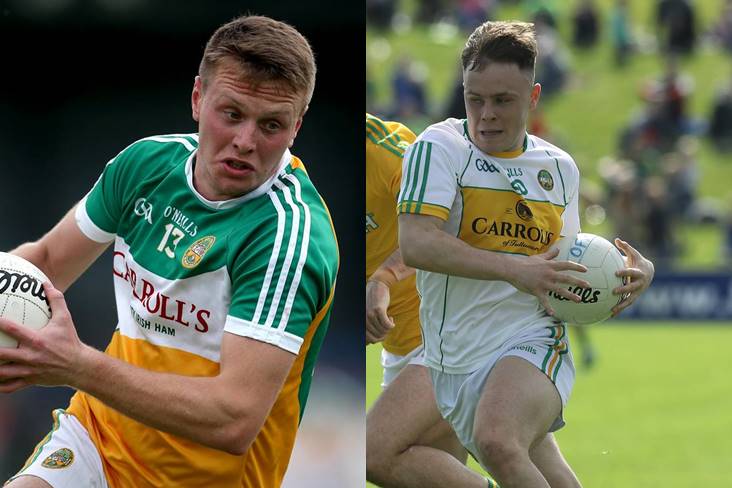 Offaly duo Joe Maher and Shane Tierney.
Two Offaly players have come out and publicly criticised their exclusion from the county senior football squad.
Febane's Joe Maher and Daingean's Shane Tierney have revealed that they were not asked into the squad by the management team for the 2020 campaign.
John Maughan and his selectors Gerry O'Malley and Kevin Guing have been criticised by the players for their failure to explain why they were axed from the squad.
Maher played a pivotal role in Ferbane winning the Offaly SFC last year and his form suggested that he would be part of the squad this season.
The DCU student was asked into the squad when Maughan took over in 2018, but declined due to exams and he has been left out in the cold since, while Tierney is in a similar situation.
Maher released a statement on Twitter which read: "Let's set the record straight, I was disappointed leaving O'Connor Park yesterday. On a daily basis I am asked the question why haven't you gone into Offaly.
"The answer is I was never approached by Offaly manager John Maughan at the start of this year's campaign as other players were. I was very disappointed after the year I had with my club, Ferbane and winning our first county final in years."
Follow this weekend's Allianz Football League action live on the hoganstand.com match tracker.
Most Read Stories