YouTube star Maher hit with ban
December 06, 2012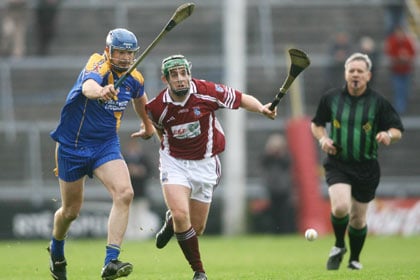 Johnny Maher of Loughrea, left, in club action against Clarinbridge
Loughrea's Johnny Maher has been handed an eight-week suspension arising out of incidents in the replayed Galway SHC final.
The 29 year old escaped censure from the referee during the game against St Thomas for his involvement in a number of unsavoury incidents which occurred late on.
But an investigation by the Galway CCC has found the full-forward guilty and he has been suspended for two months.
Maher's misdemeanors received widespread attention since the game was televised on TG4 and subsequently went viral on YouTube.
Most Read Stories