Spillane backs plan to remove weaker hurling counties from League
November 21, 2023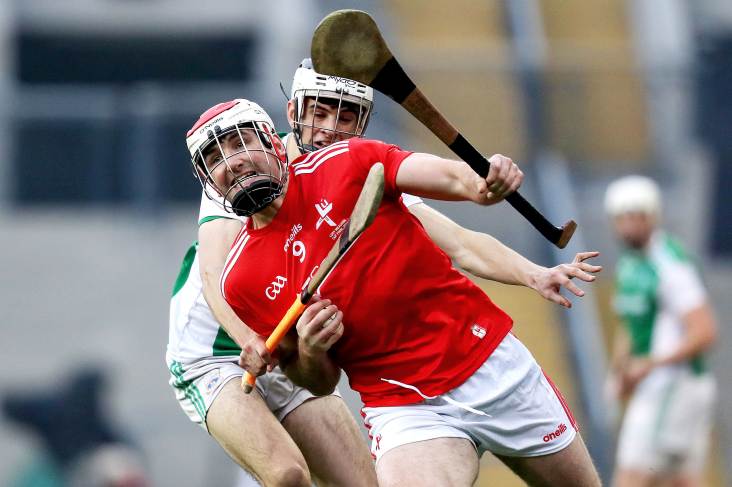 Louth's James Costello is tackled by Aidan Flanagan of Fermanagh during the Lory Meagher Cup final ©INPHO/Bryan Keane
Pat Spillane is in favour of the proposal to remove counties with less than five adult hurling clubs from the Allianz Hurling League.
Five counties - Leitrim, Fermanagh, Cavan, Louth and Longford - are facing the prospect of being excluded from the 2025 League if the proposal is adopted at next month's Central Council meeting.
Indeed, the Kerry football legend would go a step further by excluding them completely from inter-county competition and put the money saved into underage coaching in those counties.
"The weaker counties are up in arms, but in this case, the GAA might have a point," he wrote in the Sunday World.
"Recently, a member of the Waterford GAA Board told me that it costs their board €400,000 to run their senior football team, though, realistically, their chances of making any meaningful progress are slim.
"He made the point that Waterford's next-door neighbours Kilkenny don't field a football team and nobody in the GAA bats an eyelid. But the money they save can be invested in hurling.
"The harsh reality is that fielding senior county teams in hurling is nothing more than a paper-ticking exercise in many counties. Worse still, it is wasting scarce resources. Frankly, it is unsustainable...
"The future of hurling in weaker counties lies in investing and coaching at underage level, not in wasting money by fielding a senior inter-county team."
Most Read Stories