Egan hails Chin heroics as Wexford avoid the drop
May 29, 2023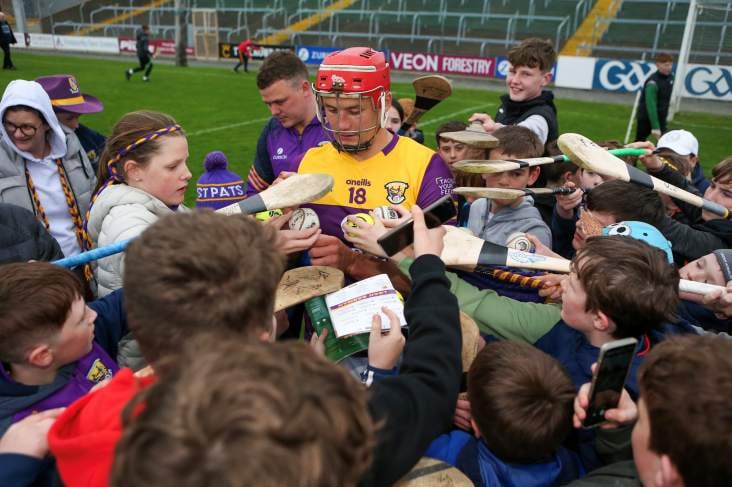 Wexford's Lee Chin is surrounded by fans at the end of the game ©INPHO/Ken Sutton
Wexford manager Darragh Egan was full of praise for Lee Chin after a dramatic win over Kilkenny preserved their Liam MacCarthy Cup status.
The Model County captain scored 1-10 as his side bounced back from last Sunday week's disastrous defeat to Westmeath to avoid relegation to the Joe McDonagh Cup by the skin of their teeth.
"He literally dived on every ball that came near him," Egan told reporters at Chadwicks Wexford Park.
"He fought and he hurt himself and that's what leaders and captains do. People need to cut him a bit of slack over the last few weeks. He hasn't been good and he acknowledges that, but the man had a Grade 2 AC tear about two or three weeks ago and he is only barely coming right for that.
"I would say he will be sore for a week or 10 days now, but I'm sure once the (Faythe) Harriers get going he will be back and ready for action. He was immense there.
"The boys can go away and have their good club championship now and they can maybe think differently about 2024. It's a good ending, but a disappointing one that we are not challenging for a bigger stake here today."
Most Read Stories