"It's a very good appointment for Westmeath"
September 23, 2022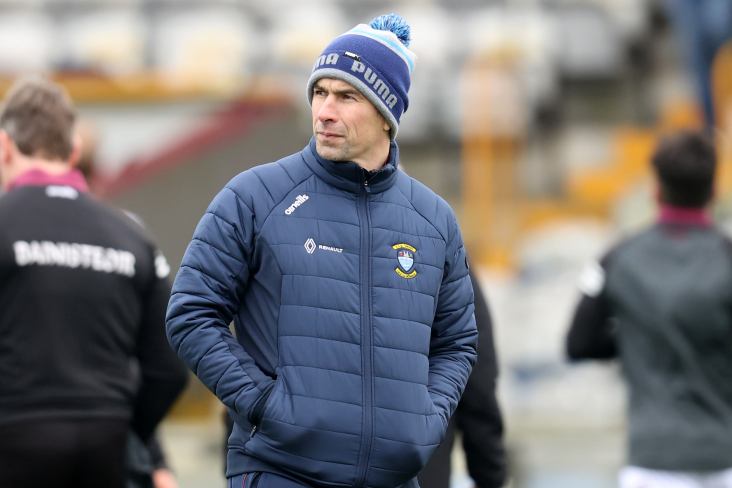 Dessie Dolan during his time as Westmeath selector ©INPHO/Tom Maher
Former Westmeath goalkeeper Gary Connaughton believes his home county have made the right choice in appointing Dessie as its new senior football manager.
Dolan's appointment was confirmed on Wednesday night and the Garrycastle clubman is set have former team mate John Keane as part of his backroom team. Both men worked under former Lake County boss Jack Cooney who vacated his post after steering the team to Tailteann Cup success in July.
Speaking to The42.ie, All-Star goalkeeper Connaughton says he's confident that Dolan will continue to progress Westmeath forward.
"It's a very good appointment for Westmeath," said the 2008 All-Star winner.
"He's one of the most iconic sportsmen from the county. He's well known, very popular with supporters and players so it was a no-brainer decision. Himself and John Keane work well together as a team and Dessie comes across really well with his media duties.
"He was a teammate of mine for years as captain. He talks well, prepares well and knows what it takes to get to the top so it's a great appointment for Westmeath and hopefully they can build on the success of the Tailteann Cup and go another step again."
Most Read Stories