Galway's McDonagh signs for Hawthorn
June 29, 2022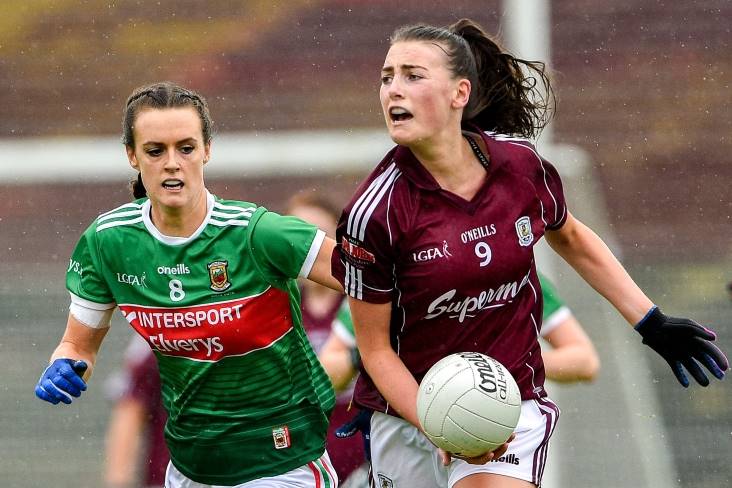 Aine McDonagh of Galway in action against Clodagh McManamon of Mayo during the 2019 TG4 Connacht Ladies Senior Football Final match between Mayo and Galway at Elvery's MacHale Park in Castlebar, Mayo. Photo by Matt Browne/Sportsfile.
Aíne McDonagh has joined the Irish exodus to the AFLW.
The Galway ladies football star is joining Hawthorn, who already have Mayo's Aileen Gilroy on their books. Meath's Conor Nash and Fionn O'Hara from Westmeath are in the Hawks' men's program.
McDonagh, from Moycullen, also plays basketball with the NUIG Mystics and won the Women's Division 1 National Cup with them recently.
AFLW List Manager Mitch Cashion said: "We're really excited about Aíne's potential in the brown and gold.
"As a forward and midfielder in Gaelic football, she is someone who can be relied on for speed, athleticism and endurance.
"Aileen Gilroy will hopefully prove a valuable resource for Aíne as she looks to emulate her successful transition into AFLW football."
Most Read Stories