Graham rues "calamity of mistakes" after Breffni relegation
June 17, 2021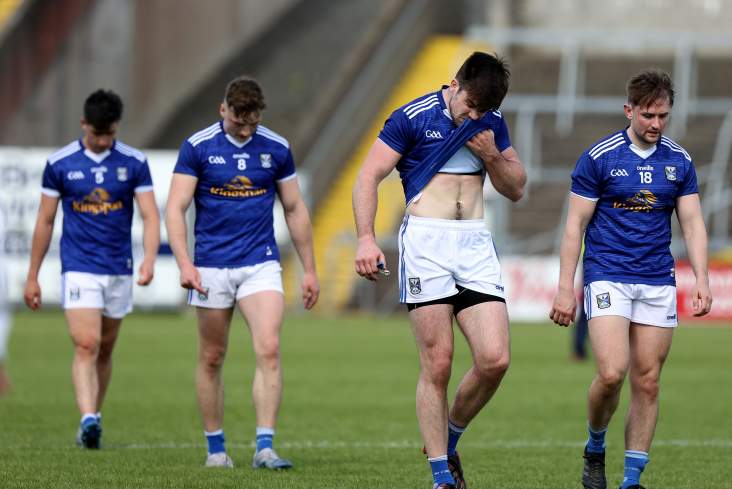 Cavan players leave the field dejected after defeat
Cavan boss Mickey Graham says "a calamity of mistakes" led to his side's shock defeat to Wicklow last Saturday.
Graham's team went down in a 3-11 to 0-18 to the Garden men in Navan, where the Leinster side tore up the script to relegate the Ulster champions down to Division 4 of the Allianz Football League.
Munster champions Tipperary will be joining Cavan in the basement division next year after having lost out to Longford the following day and, speaking on his own side's defeat, Graham said the performance "just wasn't good enough".
"We have lots of things to look at to see where we went wrong," the Cavan Gaels clubman is quoted saying by RTE Sport.
"It was a calamity of mistakes. Wicklow were very efficient when they attacked whereas we were not up to the pitch of the game. Considering it was a relegation match, it looked more like a challenge.
"We seemed to get momentum in the second-half only to take a wrong decision or option. Out of 43 attacks, 30 turnovers isn't good.
"You can't be doing that in big games like this and it just wasn't good enough."
On next month's Ulster SFC clash with Tyrone, he added: "Tyrone are probably rubbing their hands after watching that game. They will have no fear of us going up. Omagh is a tough place to go at the best of times but it's tougher now."
Most Read Stories