Young GAA fan declared cancer-free after long six-year battle
April 15, 2021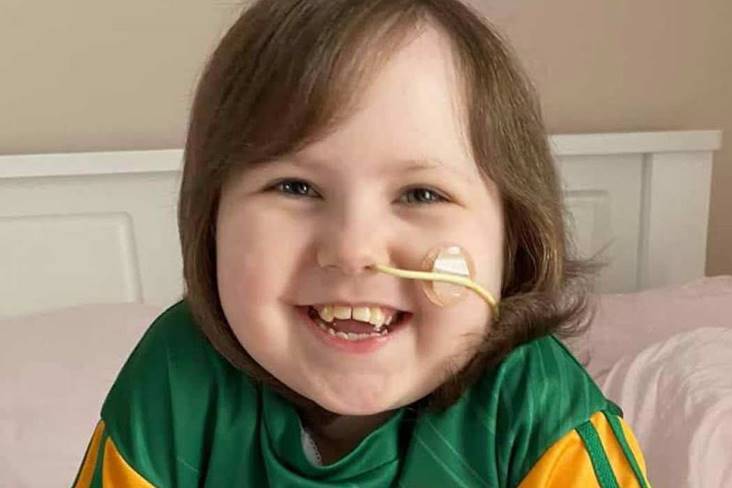 GAA fanatic and Tipperary youngster Róisín Price.
A young GAA fan who set herself the challenge to collect every club and county jersey has officially been declared cancer-free after a long six-year battle with the disease.
Róisín Price, from Tipperary town, was diagnosed with Acute Lymphoblastic Leukaemia in February 2015, at just three years old.
When the cancer returned last year, Róisín decided she was going to collect every single GAA jersey out there to lift her spirits while receiving treatment.
With the help of Newstalk's Jess Kelly who put a call out on behalf of Róisín on Twitter, the Tipp youngster received every county jersey among other gifts from around the country and beyond.
It's been a difficult journey for both Róisín and her family, but recently, they announced the good news that the 9-year-old was in remission and now cancer-free.
"After a long three weeks waiting for results, we found out this morning that Róisín has no detectable Leukaemia cells," her mother Cora said.
"She is in remission and cancer-free. For now, the plan is to continue monitoring closely and have bone marrow samples taken every month for six months.
"Words cannot describe how we feel. It is such a relief to get great news. Róisín continues to show how strong and brace she is and I am in awe of her.
"Her determination cannot be matched. She is an inspiration to me and everyone."
Most Read Stories