Horan asks clubs to make their facilities available to assist vaccine rollout
January 29, 2021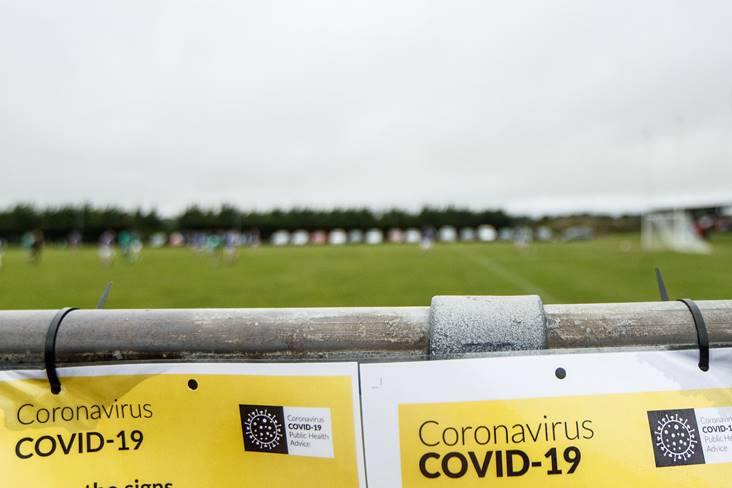 Covid-19 signage at a GAA grounds. ©INPHO/James Crombie.
GAA President John Horan in a parting address to Association members, has urged clubs to do whatever they can to assist in the vaccination campaign against Covid-19.
The message will appear in the upcoming monthly GAA Newsletter and will be one of the last communications from Horan before he steps down as President at February's remote Congress.
With GP Surgeries and Pharmacies set to dispense Covid-19 vaccines in the coming months, Horan believes that GAA facilities should be made available if required.
"I have had conversations with GPs who have concerns about their practices being set up to adequately cater for the numbers that will be involved in administering the vaccine because in many cases they are just not suitable for the turnover in people that will be involved," said Horan on GAA.ie.
"It is with this in mind that I would make a plea to our membership that they would engage with the GPs and Pharmacies in their area to make their club facilities available where needed to make the roll out of the vaccine operate as efficiently as possible."
Most Read Stories