David Clifford named retired Clare veteran as his hardest opponent
December 01, 2020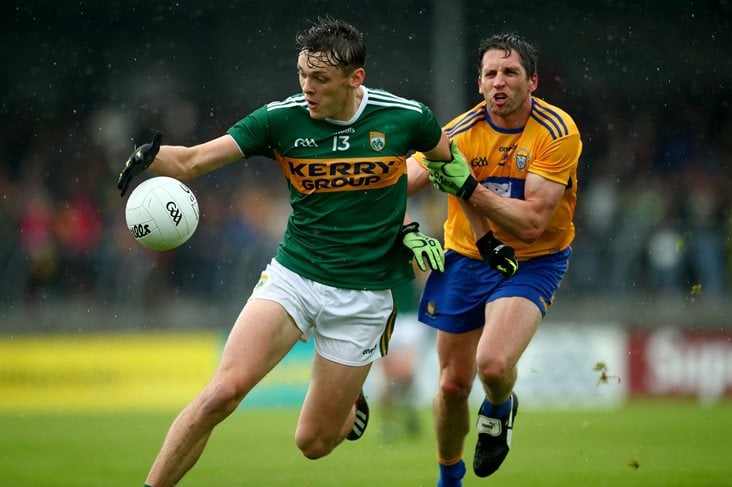 Kerry's David Clifford and Gordon Kelly of Clare
Veteran Clare defender Gordon Kelly has called time on his inter-county football career at the age of 37.
He never played minor or U21 at county level yet was involved with the Clare senior squad for a remarkable 16 years, making his debut in December 2005.
Back in May of this year, Kerry captain and star forward David Clifford paid the St Joseph's, Miltown-Malbay clubman the ultimate compliment.
Clifford has came up against some of the best defenders in the game, but in a Questions and Answers with Kerry insurance broker GMHD.ie, he named Kelly as the hardest opponent he's faced so far in his career.
"There's a lad from Clare, his name is Gordon Kelly, I've marked him for the last two years in a row," Clifford said.
"He's tough, he's very experienced, he's cute we'll say. But he's been the toughest I've marked, to be honest with you."
Most Read Stories