"I would rather it didn't happen"
September 01, 2020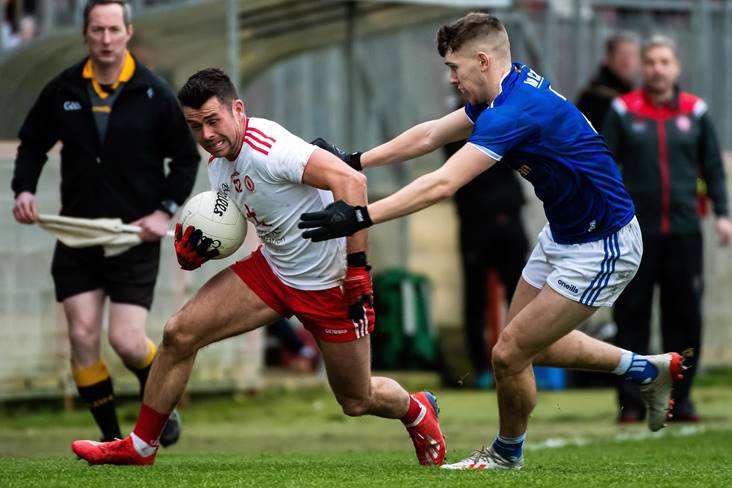 Tyrone's Darren McCurry with Cavan's Paddy Meade. ©INPHO/Evan Logan.
Tyrone forward Darren McCurry says he would rather the inter-county season didn't happen but will be on board if it goes ahead.
Next month is set to see the conclusion of the Allianz Leagues precede the All-Ireland senior hurling and football championships, with the latter competition to commence on October 31.
Speaking to BBC Sport, McCurry has called on the GAA to abandon those plans, saying that the says the demands being put on players are unreasonable.
"They're expecting a lot of the county players to basically go straight back into pre-season again with the county.
"It's not just physically, but mentally as well that you're affected, to play with the club and then get re-focused.
"And to go out in the cold weather and bad weather as well. At least in the summer-time the grass is green."
"If it does happen, I'll be on board, but I would rather it didn't happen."
Most Read Stories