AFL Evolution 2 for PS4 brings back memories of Gaelic Games Football on the PS2
March 27, 2020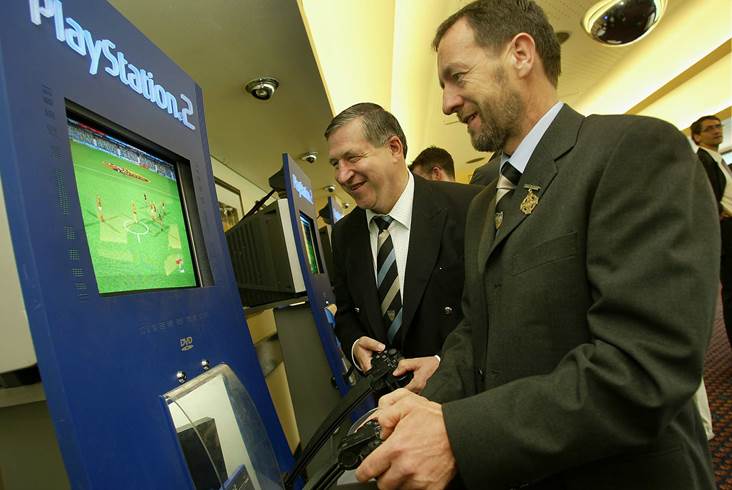 Liam Mulvihill (then GAA Director General) and Sean Kelly (then GAA President) play the Playstation Australian rules game at the announcement of a new Gaelic Football computer game Mandatory Credit ©INPHO/Morgan Treacy
Back in 2005 a PS2 game for Gaelic Football was all the rage, even if it wasn't all that great.
Gaelic Games Football with commentary from the legendary Mícheál Ó Muircheartaigh was slow as a wet week and based on the AFL version. There were no player names on the game as there wasn't agreement between the GAA and GPA at the time.
It sold well at launch and Gaelic Games Football 2 and Gaelic Games Hurling followed on, also available on PS2.
However, after the first interest from Irish gamers, demand for the games fell off and they were discontinued.
The AFL version on which the gaelic football game was based has gone from strength to strength, with an updated game due in April.
Looking at AFL Evolution 2, which looks very sharp, it makes you wonder what the GAA version would be like in 2020 if hadn't got the chop all those years ago.
Most Read Stories