Mark giving Rafferty food for thought
January 28, 2020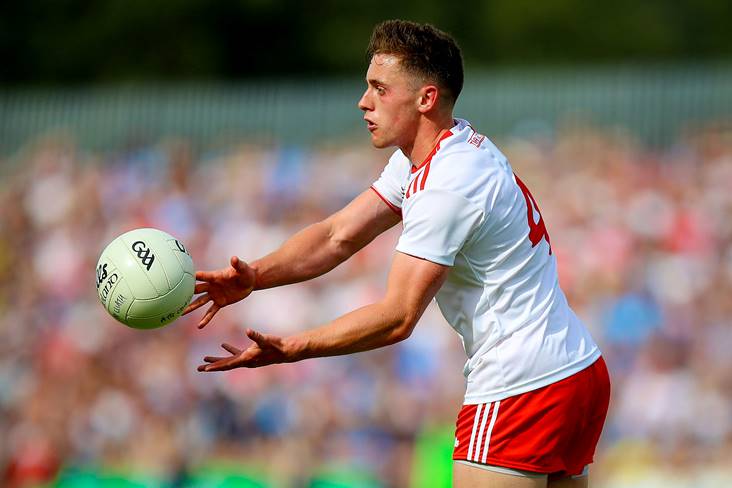 Tyrone's Liam Rafferty. ©INPHO/Tommy Dickson.
Tyrone's Liam Rafferty says the advanced mark is giving defenders plenty to think about during games.
For the last line of defence, an already difficult job has become even more demanding…
"You really have to be on your toes as a defender in the full-back line. When he gets the mark, let him take the point — do not let him beat you," Rafferty is quoted in The Irish Sun.
"It's difficult to defend against. You really have to be touch-tight on your man, because if he catches it and the ball is kicked from outside the 45, it's a free and it's a score.
"If Michael Murphy catches the ball inside the square, you just have to be there. You can't let him go past you, it's as simple as that. He's going to get the mark or the free anyway, so it's better him taking the mark and taking the point than beating you and taking the goal.
"You have to challenge him, you can't just let him take four steps. You have to be very wary — is he going to pull the trigger right away? Sometimes you find they put the hand up, then take a real quick free and catch the defenders off guard by that. It does make it more difficult for the defenders."
Most Read Stories