Too much technology would slow hurling down - Morrissey
January 28, 2020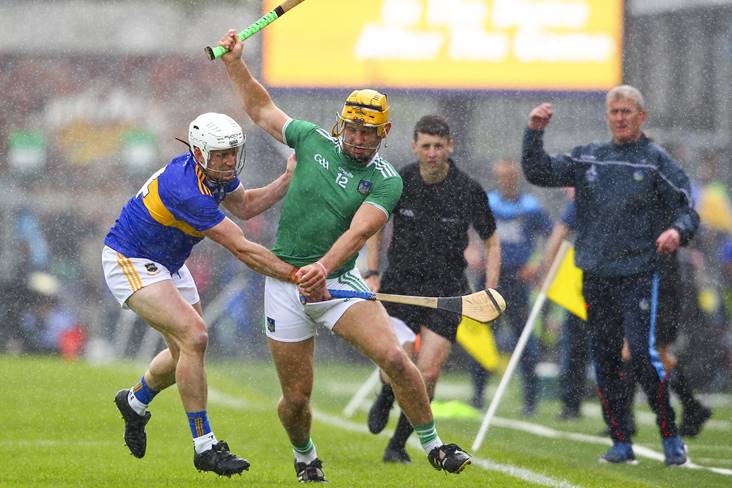 Tipperary's Sean O'Brien tackles Limerick's Tom Morrissey. ©INPHO/Ken Sutton.
Tom Morrissey is worried that the use of video replays to get decisions right could spoil hurling as a spectacle.
Limerick were on the receiving end of a glaring officiating error in last summer's All-Ireland SFC semi-final defeat to Kilkenny when none of the match officials noticed that they should have been awarded a last-gasp '65', which could have earned them a replay.
Limerick County Board will bring a motion to this year's Congress that teams should have at least two challenges to question the validity of calls made on frees, sidelines and wides, but Morrissey is wary of overusing technology:
"If there is a decision to be made, you can't jump straight into it. You need to look into an awful lot of things, like how much is it going to slow down the game. There are so many different variables that can happen in hurling regarding tackles, regarding calls," the Ahane clubman told The Irish Examiner.
"Would nearly every call the ref makes be challenged? If so, then you're slowing the game down way too much. I can't say whether I'd like it or not.
"In the rules, there are too many variables that can happen and calls that one management team will feel should be a free and others that are not. How you control that is the thing. I think it'll take too much time if you do enforce it for too many calls."
Most Read Stories