Walsh wary of Monaghan
January 24, 2020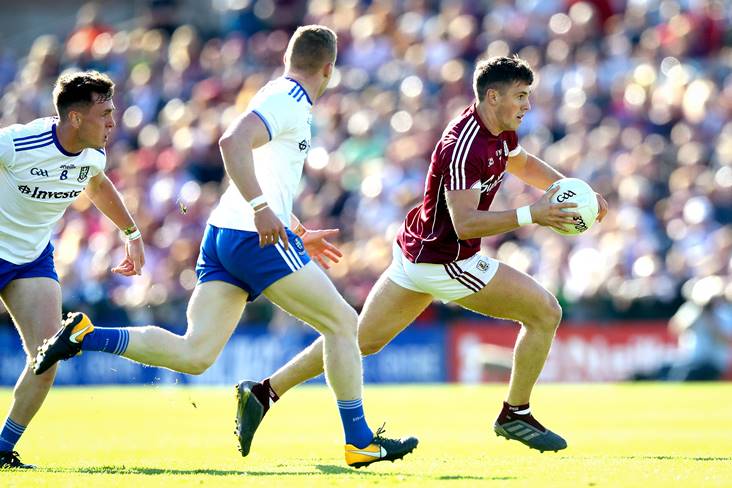 Shane Walsh will lead Galway out as captain this Sunday
Galway captain Shane Walsh is not buying into the speculation that Monaghan will struggle in their FL1 clash at Pearse Stadium on Sunday.
The Ulster side have been tipped by many to make the drop to FL2 at the end of the campaign, mainly due to the fact that they have lost a number of key players from last year.
However, Walsh told the Connacht Tribune that a change of manager (Seamus McEnaney returns to the helm) will rejuvenate the side going forward.
"Monaghan are under new management as well, so they are going to be eager to impress. You know, we found it very tough the last couple of years against Monaghan between league and championship, so we know exactly what is coming," stated Walsh.
"However, we also know what is inside the four walls of our own dressingroom and the quality that is there. So, we will be eager to showcase that next Sunday in Pearse Stadium.
"Again, I just know the type of game it is going to be; it is going to be a bit different with Monaghan. They are going to be coming to win and cause an upset."
The Allianz Football and Hurling Leagues are back this weekend and so is the Hogan Stand Match Tracker. Join us on Saturday evening and Sunday afternoon for live score and updates from the opening rounds.
Most Read Stories