Ex-Donegal defender hits out at Harte comments
January 16, 2020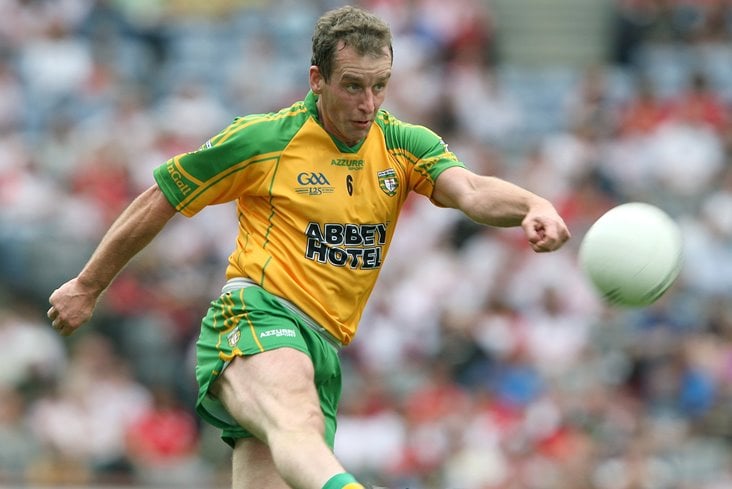 Former Donegal defender Barry Monaghan
Ex-Donegal defender Barry Monaghan has said that Mickey Harte should stay out of other teams' affairs after appearing to pass comment on the Tir Chonaill County's decision to withdraw from the Dr McKenna Cup.
Donegal are facing sanction from the Ulster Council after pulling out of the competition at its semi-final stage last week, giving Seamus McEnaney's Monaghan side a bye through to the final against Harte's Tyrone this Saturday.
The Red Hands boss has since said that "a county should be able to stand up" to the demands that teams face this time of year with regards to a fixture clash with the Sigerson Cup.
Refuting the suggestion from the three-time All-Ireland winning manager, Four Masters clubman Monaghan told The Irish News:
"It's not for Mickey Harte to comment on what Donegal should or should not do.
"Mickey Harte obviously does not know what is going on in the Donegal panel and what players they have there. No more than Declan Bonner commenting on Tyrone – I am sure Mickey would not be too happy about Declan Bonner doing that.
"I am sure there are things going on in the Tyrone camp that Declan Bonner would stay out of."
He added: "It is ok saying there are other players in Donegal who could step in, but the gap in fitness between the inter-county player and the ordinary player at the minute is just huge."
Most Read Stories