Geaney not a fan of advanced mark
January 16, 2020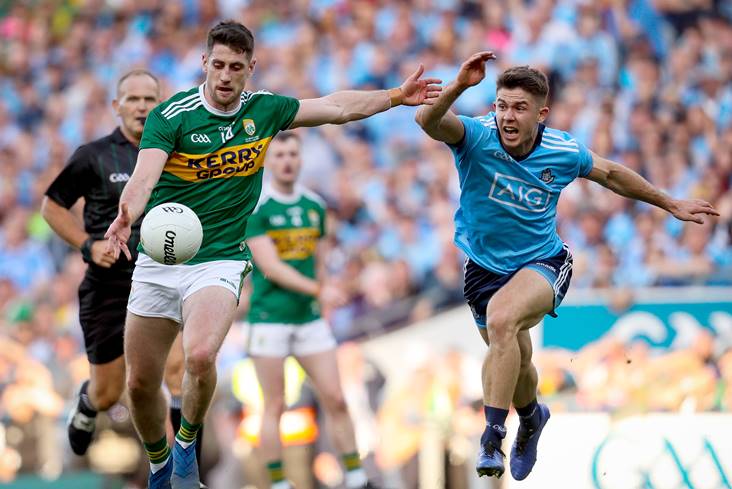 Paul Geaney of Kerry with Dublin's David Byrne
Kerry attacker Paul Geaney is not a fan of the advanced mark.
Speaking in an interview with The Irish Times, the Dingle clubman doesn't see the benefit of the new rule and reckons "defending is going to suffer as a result".
"You don't have to be a good fielder, that's the problem I have with it. You can catch it here (points low down at his feet) and you get a shot at goal for that," the two-time All Star stated.
"I don't know, it's there now, it'll suit some, it won't suit a lot of others. It wouldn't always be great placed-ball kickers that win the marks, but everyone is going to have to practise now. That's a new skill."
He added: "There's two sides to it. It's very difficult for defenders now. It's hard to know – you want them to be tight to stop the mark but then if they're rolled, if they go all out (to mark tightly) and they're rolled it's a goal.
"So it's very hard to defend it. I think defending is going to suffer as a result. I think it was almost a dying art for a while there. It's a lot more difficult now, I think. The year will tell us a lot about the new rule changes."
Most Read Stories