Polish woman becomes Armagh club's new secretary
January 16, 2020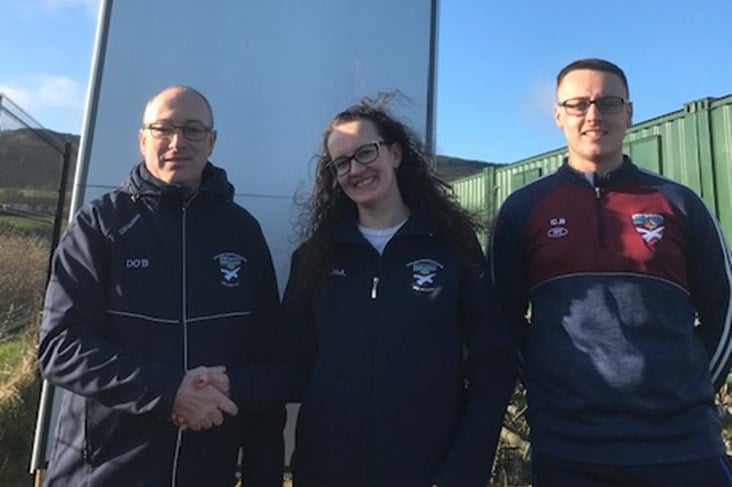 Thomas Davis GFC chairman David O'Brien, Secretary Maigorzata Bogokia and Club Coaching Officer Connor Brennan
This may well be a first in the GAA.
St Thomas GFC in Armagh has elected a Polish national to its top table as club secretary.
Maigorzata Bogokia grew up in the north east of Poland before moving to Newry and becoming involved with St Thomas through her son Jakub playing underage with the club.
Maigorzata (known as Gosia to her friends) was one of many Polish nationals living in the Newry area reached out to by Coaching Officer Connor Brennan to try and get involved with gaelic games activities.
A member of staff at St. Malachy's Primary School, Maigorzata has likely made a little bit of GAA history after taking up her new role.
Most Read Stories