Brolly confirmed as a new eir Sport pundit
January 13, 2020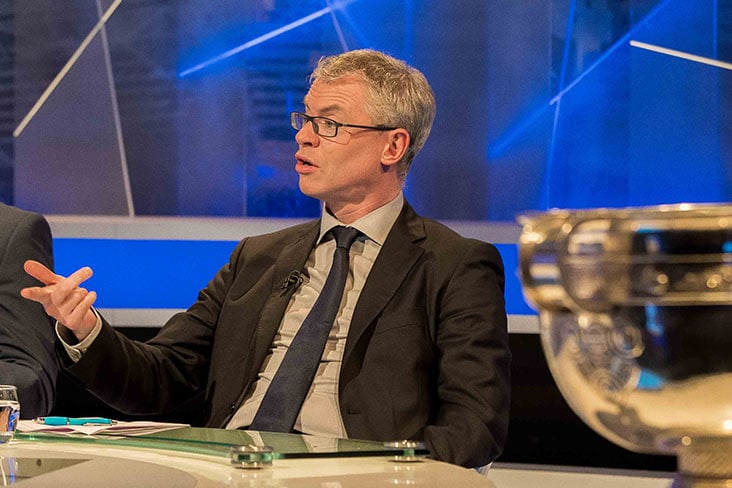 Joe Brolly
eir Sport has confirmed that it has secured the services of Joe Brolly as a pundit for their Allianz leagues coverage this year.
The 1993 Derry All-Ireland winner parted company with RTE after last year's drawn All-Ireland final between Dublin and Kerry.
Comments he made about referee David Gough being "clearly influenced by the propaganda coming from Dublin" didn't go down well with RTE bosses and he subsequently apologised to the Meath official.
A vocal critic of the GAA selling tv rights to subscription channels in the past, Brolly is due to attend eir Sports 2020 league launch at Croke Park on Wednesday, along with Paul Mannion (Dublin), Paul Geaney (Kerry), Alan Cadogan (Cork) and Rory O'Connor (Wexford).
eir Sport will show 15 matches across the hurling and football leagues, including the much anticipated meeting of Dessie Farrell's Dublin and Kerry at Croke Park on Saturday week.
Most Read Stories