Duignan sees no problem with double jobbing
December 02, 2019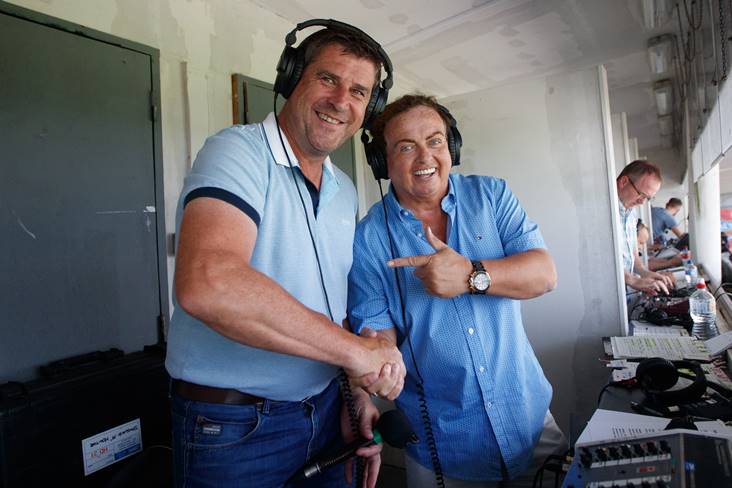 Former Offaly hurler Michael Duignan on RTE commentary duty with Marty Morrissey. ©INPHO/James Crombie.
Michael Duignan has no intention of giving up his work as an RTÉ commentator if elected as Offaly county board chairman.
The Durrow clubman will challenge incumbent Tommy Byrne for the Offaly chair at tomorrow week's county convention, but won't be giving up his media work for RTÉ - that's assuming his contract is renewed for 2020 - if successful.
In a lengthy interview with Will O'Callaghan on Midlands 103's Inside Line yesterday, the 1994 and '98 Liam MacCarthy Cup winner said: "I was on RTÉ when I was still playing in 1996. I was giving my views against lads I was playing against. It is part of my livelihood. I have two sons going to college, I have bills to pay. I can't afford to opt out of the media, should they want me.
"It is mostly commentaries I am doing. It is only seven or eight Sundays a year. The only conflict I would see is if there is an Offaly game the same day as I had a commentary. In that scenario, I would have to be at the Offaly match.
"The way the media has gone, your opinions are sought very, very quickly. If I am in the role of chairman and there is something to be dealt with, I will have to deal with it immediately.
"It is going to be highly unlikely that it will ever be in The Sunday Game studio that I am dealing with an issue that has arisen in Offaly."
Most Read Stories