Key players would've retired if Gavin called it quits - Bohan
November 21, 2019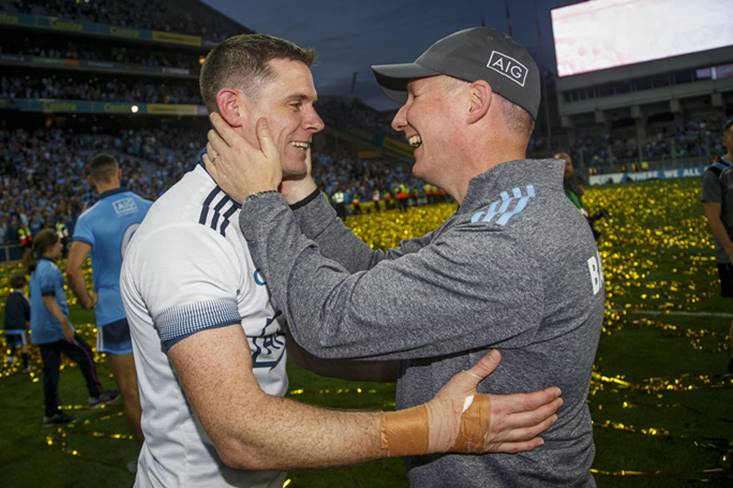 Dublin captain Stephen Cluxton celebrates with manager Jim Gavin after the game
Dublin ladies manager Mick Bohan believes Jim Gavin's decision to stay at the helm with county's senior footballers has undoubtedly influenced some of the more experienced players in the group.
Reports at the end of last month were that Gavin would be staying in charge in the capital for an eighth season and Bohan feels it will factor in the decision of Stephen Cluxton and other veterans in the squad to give it another year.
"He's incredible, isn't he? I'd say he felt under pressure from his group that without doubt... There's no doubt about it, if you look at it, the key man, Clucko (Cluxton), Clucko wouldn't have stayed if Jim had gone," Bohan is quoted saying by the Irish Independent.
"That's one. I don't know how many more would have been in the same boat. I don't know. His burning desire to continue on is... We would certainly have to see ourselves in Dublin as lucky that he's doing that. His likes are very hard to find.
"His appetite to go back to the well again is incredible. I would have said, 'What has he got to achieve now?' And what have his group...because they built themselves up for this remarkable achievement. Where do you go then? It's nearly like you've reached the ceiling, what do you do next?"
Most Read Stories