"Once you're out of sight you're out of mind"
October 22, 2019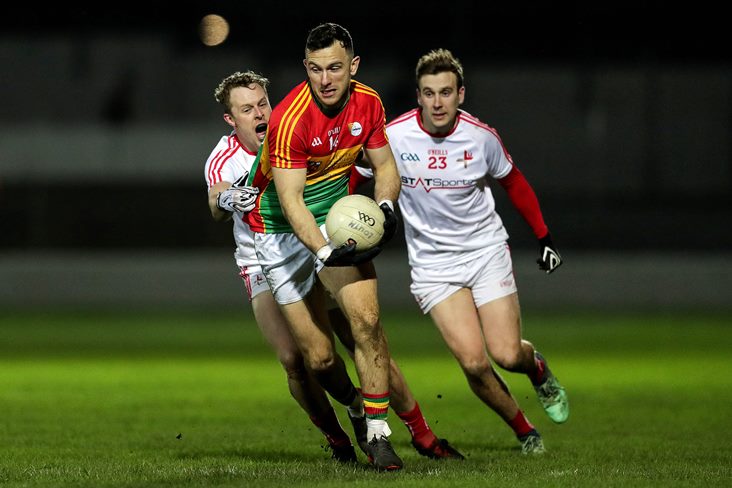 Carlow's Darragh Foley and Jim McEneaney of Louth
Darragh Foley fears that Carlow's footballers are going to be forgotten about now that Tier Two is imminent.
Unless they reach the Leinster SFC final for the first time in 75 years this summer, then Carlow will be ushered into the new-look Tier Two championship rather than the Qualifiers.
"Carlow voted against it at Special Congress, but it wasn't enough and my fear is that we're going to be forgotten about," he points out in The Irish Examiner. "They say it's going to get plenty of coverage and media exposure, but it'll be interesting to see if that happens.
"With a lot of things in the GAA, once you're out of sight you're out of mind. Are we getting to the stage where it's just promoting the elite? Are the top counties going to get all the attention?
"I'm not saying Carlow are in it for media attention, we're trying to improve the standard of football we've been playing, and playing teams like Dublin, Monaghan, Tyrone and Kildare in the last few years has been huge for us.
"We'll still be part of Leinster, but those games against Monaghan and Tyrone will be gone from us. We'll be replacing that with playing against Division 3 and 4 teams which will effectively be like playing the league all over again."
Most Read Stories