McConville thinks Cluxton and Gavin could call it a day
September 16, 2019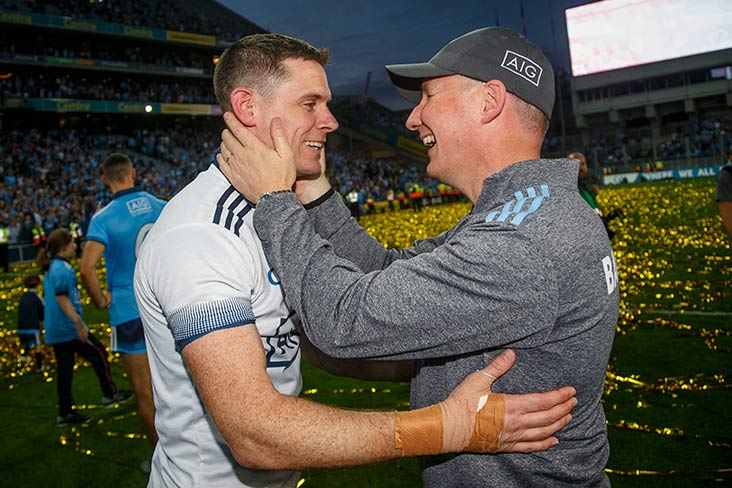 Dublin's goalkeeper Stephen Cluxton celebrates with manager Jim Gavin after the All Ireland final replay win over Kerry
Oisin McConville thinks Dublin's dominance of the Gaelic football landscape could end if Stephen Cluxton and Jim Gavin decide to walk away.
The body language of the captain and manager after Dublin completed an historic five-in-a-row on Saturday evening suggested to the former Armagh star that they may walk away.
"One of the things that I left Saturday evening with was the Cluxton thing and the Jim Gavin thing," McConville said on RTÉ Radio One's Morning Ireland programme.
"Both acted a little bit out of character in that Cluxton did a full lap of honour afterwards in showing his appreciation for the Dublin supporters and it just makes you wonder, is that the end of Stephen Cluxton?
"It's the same with Jim Gavin. Maybe it's just because it was five-in-a-row, but Alan Brogan made a great point on radio afterwards, that job is Jim Gavin's until he doesn't want the job. It's really up to Jim Gavin now to make that decision.
"It's a huge commitment, inter-county management is a huge commitment, there's a huge stress factor with it, there's pressure obviously and there's a lot of time away from family. They're all the things he's going to be thinking about in the off-season."
Most Read Stories