Five-in-a-row talk didn't bother us, says McCaffrey
September 16, 2019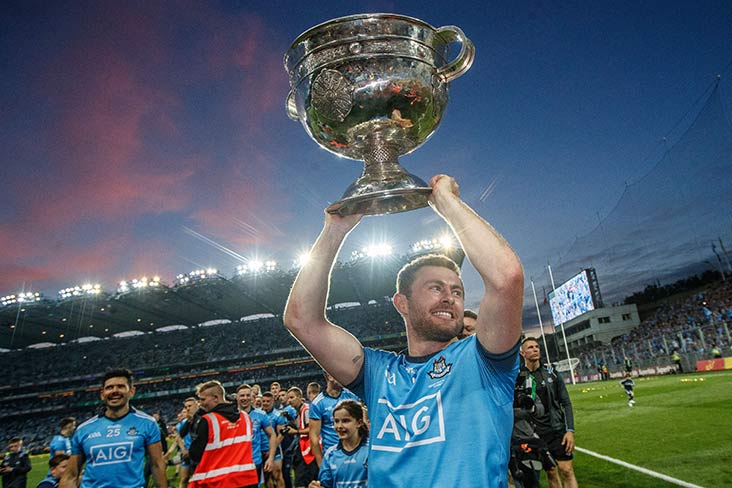 Dublin's Jack McCaffrey celebrates with the Sam Maguire Cup
Jack McCaffrey has insisted that Dublin weren't burdened by talk of the five-in-a-row.
Speaking to the Irish Times after the Dubs went where no team has ever gone before on Saturday evening, the Clontarf clubman said: "I'm not bullshitting ye here, it just wasn't an issue, the five-in-a-row stuff.
"We would have mentioned it at the start of the year a bit, because we are all clever people, and we all live in the real world and it was out there. So we addressed it, brought the elephant into the room and talked about it. 'That's pretty cool, isn't it?' Now, park it and game, game, game."
The flying wing back, whose involvement was prematurely ended by injury, wasn't reading anything into Stephen Cluxton's goodbye 'wave' to the Dublin fans afterwards.
"Ah, Stephen Cluxton is a big softie. I don't think this is the time to talk about it and if anyone does decide to do so then more power to them. The commitment involved in this is no laughing matter, but when you are enjoying it and you are in the height of it, there is no better place to be."
Most Read Stories