It is phenomenal for Dublin GAA, says Gavin
September 14, 2019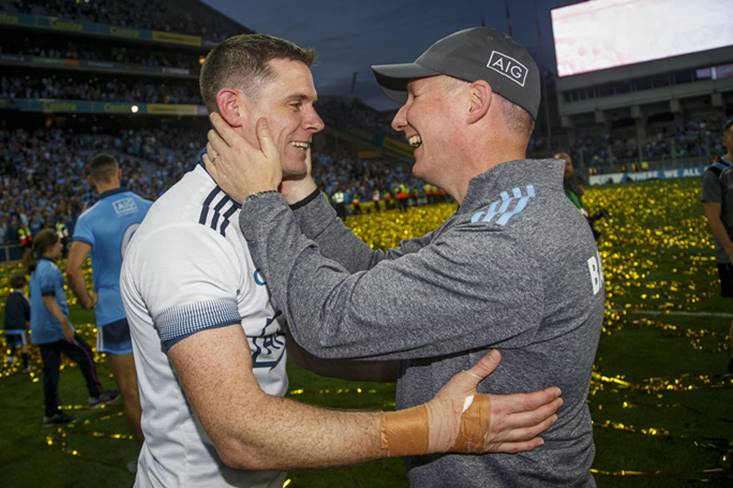 Dublin captain Stephen Cluxton celebrates with manager Jim Gavin after the game
Dublin carved a niche for themselves in the history books at GAA HQ this evening and, as always, it was all about the performance from manager Jim Gavin's point of view.
Talk of an All-Ireland SFC five-in-a-row was never going to distract Gavin and his backroom team from the important task at hand.
"I haven't really thought about it like that," the victorious manager said in a post-match interview with gaa.ie.
"It is a fact, I'm not denying that it is a fact. It is great for the county, but our primary aim was to get a performance.
"I'm not trying to dismiss it in any shape or form, it is phenomenal for Dublin GAA for this to happen, but when you are going into a game like this you have to focus on trying to get your game plan, game and process right.
"That is what delivers a performance like you saw today. The result is the outcome of that.
"Obviously it is a fantastic honour for Dublin, absolutely."
Most Read Stories