Two supporters turn out for Wicklow meet and greet
May 09, 2018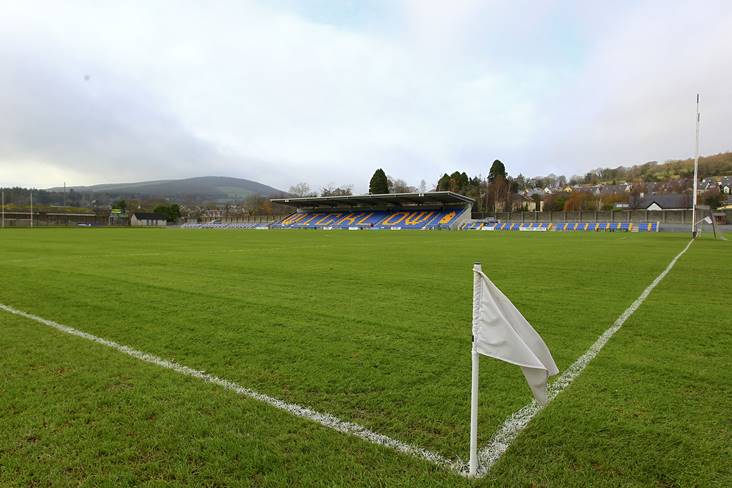 A view of the pitch at Joule Park, Aughrim.
©INPHO/Ken Sutton.
Wicklow chairman Martin Fitzgerald admits that they will have to review their meet and greet evenings for next year after only two young supporters initially turned up to meet the county's senior hurlers and footballers.
The event was held at the Ballinakill Centre of Excellence, but on the same evening there was a round of under-7 and under-9 hurling Go Games scheduled, which would have taken away from the evening.
The Wicklow People reports that at the start of the meet and greet there were only two supporters present, but by the end, it is alleged that tally increased to 15.
Fitzgerald admitted that they needed to address the situation and would be looking to alternatives for next year.
"It's something that we'll have to look at for next year. Maybe we can have a blitz on the day. Parents are already bringing kids everywhere - they've matches nearly every night of the week so maybe we'll put on a blitz next year. It's something we have to work on. The way it is, we just have to move on and they (county players) will as well. We have to work on a different approach next year."
Most Read Stories