Wexford hurley maker to feature on hit US show 'How It's Made'
June 05, 2014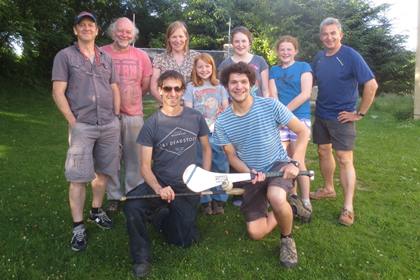 Paul Maher (second from left, back row) with his family and the crew from 'How It's Made' ©Paul Maher Hurls
Paul Maher
and his craft of hurley making will star on the Discovery Channels Science show 'How It's Made' on US TV tonight.
The Oylegate man was visited by a camera crew from America last year and the clip is set to be shown on the Science Channel later today.
As well as being broadcast in the US, the show will be sold around the world and translated into nearly 40 languages.
Paul has been making hurls for nearly 30-years, continuing on the trade his father Ned.
The hugely popular programme broadcasts in Ireland and Paul says his episode should air soon this side of the Atlantic: "The same program will be broadcast on Sky UK and Ireland on Discovery Science in the near future. The date has still to be confirmed."
Most Read Stories