McEnaney: managers are fooling no-one
July 31, 2013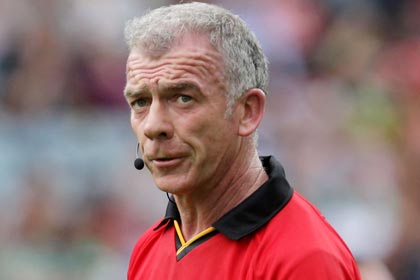 Pat McEnaney Chairman of the National Referees' Association.
Pat McEnaney insists that referee Joe McQuillan won't be influenced by the mind games Jim McGuinness and James Horan have been indulging in ahead of Sunday's All-Ireland SFC quarter-final between Donegal and Mayo.
The Cavan official will take charge of what has become something of a grudge match after McGuinness claimed Donegal are being "roughed up" by other teams, and Horan hit back by saying the All-Ireland champions have set the bar in terms of physicality.
Speaking to the Irish Daily Star, National Referees Committee chairman McEnaney stressed: "We don't get involved in that stuff. This thing about what went on before.
"We'd always be telling the referee never go into a game with preconceptions of what happened two years ago. Different day, different game."
Most Read Stories