"Mullingar Massive!" - Niall Horan enjoys Wandsworth Gaels' London JFC title win
September 04, 2022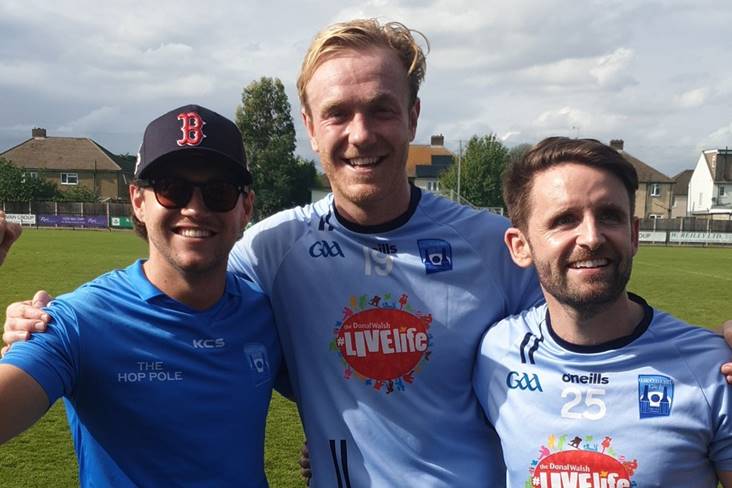 Wandsworth Gaels' Niall Horan, Conor Gilsenan and Martin Devine enjoy the spoils of victory. Pic via London GAA (@LondainGAA) on Twitter.
Irish singer-songwriter Niall Horan watched his former Wandsworth Gaels side win their first-ever London JFC title at McGovern Park in Ruislip today.
The Gaels defeated Tara 0-10 to 0-9 to get their hands on the silverware and there was a strong Westmeath flavour to the maiden success. Horan's fellow Mullingar men, captain Darragh Daly, Conor Gilsenan, a former professional rugby player and star of the BBC's The Apprentice, and founding club member Martin Devine were all part of the winning squad.
"I was with Wandsworth at the very start when we couldn't win a game and now I'm delighted to be here as they win the junior after five years," Horan told London GAA afterwards.
"I've great friends in the club and looking forward to the celebrations in the Hop Pole tonight!"
Most Read Stories