"This isn't the first transfer request, and it won't be the last"
August 18, 2022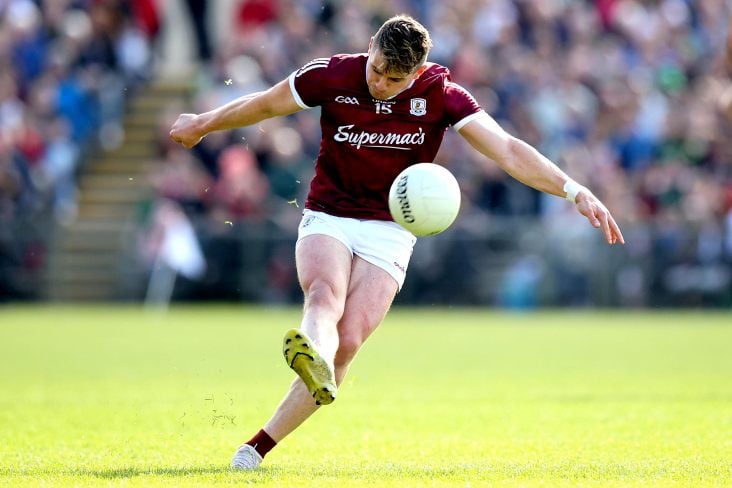 Galway's Shane Walsh scores a free ©INPHO/Ryan Byrne
Galway star Shane Walsh says he has heard no update on his proposed transfer to Dublin giants Kilmacud Crokes.
The 29-year-old has sought a transfer from Kilkerrin/Clonberne as he is now based in the capital as he looks to cut down on travel back and forth to his home club.
Speaking to RTE Sport, Walsh that he had been "a bit oblivious" to any local backlash after news of his transfer request broke last month.
"This isn't the first transfer request, and it won't be the last," he said. "There's a process with this. It's ongoing at the moment, and I just have to wait to see what the outcome is.
"I haven't been at home to go through anything. The week after the game I was with the team. The week after that I went away to Spain. I just came back for my best friend's wedding and now I'm here in Dublin so I haven't really been down since the game. It's only now that I'm starting to get back to normality a bit. I've been a bit oblivious to everything.
"There probably is a lot of noise about it. When I came home, I would have spoken to one or two close friends, family and that. They were saying to me 'sure there are people that talk about things for the sake of talking about things'.
"You have to live your life. For me, it was easy to switch away from it. It probably got too much attention. I don't think there's anyone that cares that much about me to wonder what I'm doing every single day, bar my Mom and Dad, and my family."
Most Read Stories