Split-season system has been "very beneficial" - Hegarty
August 18, 2022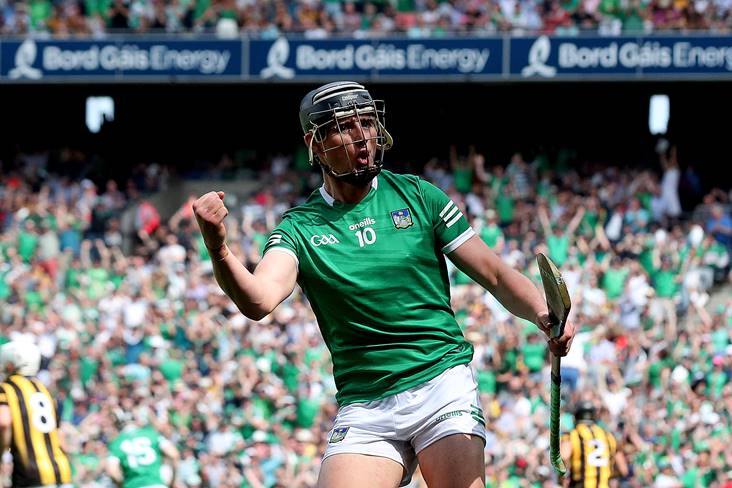 Limerick's Gearoid Hegarty celebrates after scoring a goal against Kilkenny. ©INPHO/Bryan Keane.
Limerick star Gearoid Hegarty feels the positives very much outweigh the negatives when it comes to the split season model.
The inaugural system has come in for criticism in some corners but Hegarty – now back on duty for his club St Patrick's after helping Limerick to All-Ireland glory last month – says he is a fan of it.
"There has been a bit of focus on the negatives around it. Yes, the season is condensed but there are so many positives associated with the split season as well," the four-time All-Ireland winner told RTE Sport.
"In my opinion, as a [club or inter-county] player what you want is games. You don't want a game followed by a five-week block of training before your next game. Club players are getting to play proper championship games on good surfaces.
"I know it was very shortened. I'm not saying it's the perfect solution; I don't think there is a perfect solution. Maybe it could be made slightly better, I'm not sure, but I thought this year was very beneficial. This year was a success, definitely."
Most Read Stories