Former GAA president Seán McCague dies
November 24, 2022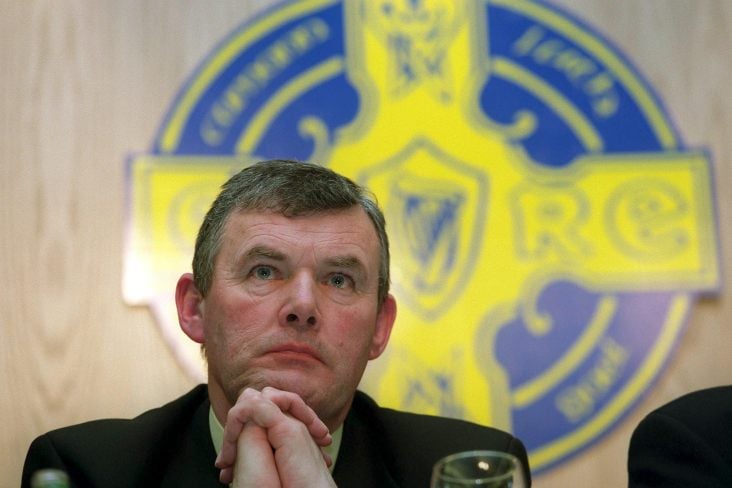 The late Sean McCague after his election as GAA president in 2000 ©INPHO/Patrick Bolger
Former GAA president Seán McCague has passed away at the age of 77.
McCague was the first Monaghan man to be elected to the role which he held from 2000 to 2003.
The Scotstown native first joined his club's committee in 1996 as secretary and rose rapidly up the ranks all the way towards taking the GAA's highest position just four years later, succeeding Galway's Joe McDonagh.
During his own playing days, McCague helped Scotstown to the Monaghan SFC title in 1974 before his career was cut short due to a back injury.
He also served as a referee and his managerial career saw him guiding Monaghan to Ulster SFC success in 1979 and the Farney men would collect two more Anglo-Celt Cups along with a National League title during his tenure.
McCague would also be assistant manager to Eugene McGee during Ireland's International Rules series Tests against Australia in 1987 and 1990.
Ten years after the latter, he'd be elected GAA president and, during his three-year stint, he played a key part in securing funding for Croke Park's redevelopment and will also be remembered for the Association's removal of Rule 21, which banned members of the British security forces from playing Gaelic games.
He is survived by his wife Bernie and daughters, Paula, Nuala, Martha, Freda and Emma.
Most Read Stories