"The work you have to do is far different now than it was ten years ago"
July 30, 2022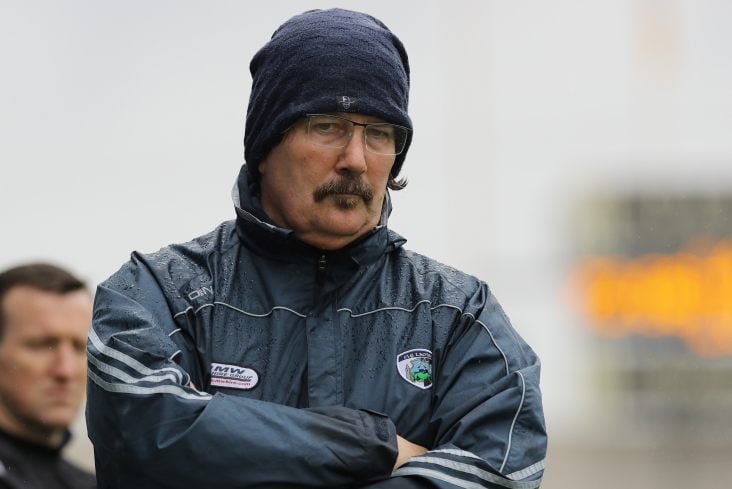 Laois manager Seamus 'Cheddar' Plunkett during the Leinster SHC clash against Wexford ©INPHO/Lorraine O'Sullivan
Former Laois hurling manager Seamus 'Cheddar' Plunkett has spoke of the different "level of expectation" when it comes to managing at inter-county level.
Last month saw Plunkett step down as O'Moore County boss after having returned for a second spell as manager in 2020.
Laois were relegated to the Joe McDonagh Cup after losing all of their Leinster championship outings this past season and, speaking to RTÉ's Saturday Sport, Plunkett discussed the many challenges facing inter-county bosses these days.
"It's quite difficult now at inter-county level. The whole management of teams, the detail and the level of expectation, all of those things, have moved on to a real different level the last four or five years," he said.
"The work you have to do is far different now than it was ten years ago.
"I wouldn't say (the commitment) took me by surprise because everybody goes into these jobs with their eyes wide open. There's different levels of this. Clearly some teams have expectations of winning All-Irelands; other teams... (it's about) building on platforms and moving on to the next level.
"First of all, you put pressure on yourself. You are very aware you have a big part to play in ensuring all the young men playing on your team get the best out of themselves. You're also aware you're managing your counties' hopes and the hurling people in your county.
"It's a very different game now. Every team has a different game plan, a different style of play. You've got to have your own game plan that you're happy with it but you've also got to be ready to adjust to the opposition.
"I think the preparation of county teams now has changed to a big level, even in the last five years."
Most Read Stories