"It is going to evolve" - Cooney on Tailteann Cup
June 17, 2022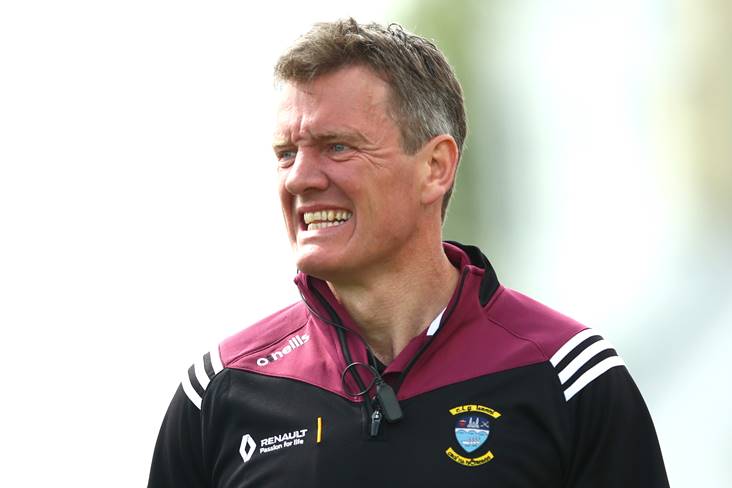 Westmeath's manager Jack Cooney. ©INPHO/James Crombie.
Westmeath manager Jack Cooney reckons the Tailteann Cup can blossom in years to come.
Cooney's charges are currently preparing for a derby showdown with Offaly at Croke Park for a place in the inaugural competition's decider.
Speaking to GAA.ie ahead of the clash with the Faithful men, Cooney says it would be fantastic to win their next two games and "create real good memories" for the supporters of Westmeath.
"I actually think the Tailteann Cup can be quite big in years to come," said Cooney.
"It is going to evolve. It is a great opportunity for Division 3 and Division 4 teams to put a process in place to grow and develop and strategise things. To win it would be fantastic, it would create real good memories for Westmeath supporters, young and old, and we don't have an abundance of them.
"So, the opportunity for that is exciting, so that is why we are really, really committed to it. We have played two games now, against Laois and Carlow and we got real good momentum from it, like the other three teams in the semi-finals, and there is nothing like that momentum.
"And, for us, it doesn't matter if it is the Sam Maguire championship or Tailteann Cup, winning a championship game brings positivity and brings a really enjoyable environment, that is what the lads are experiencing at the moment."
Most Read Stories