Leinster chairman voices concern over cocaine use in GAA
January 18, 2022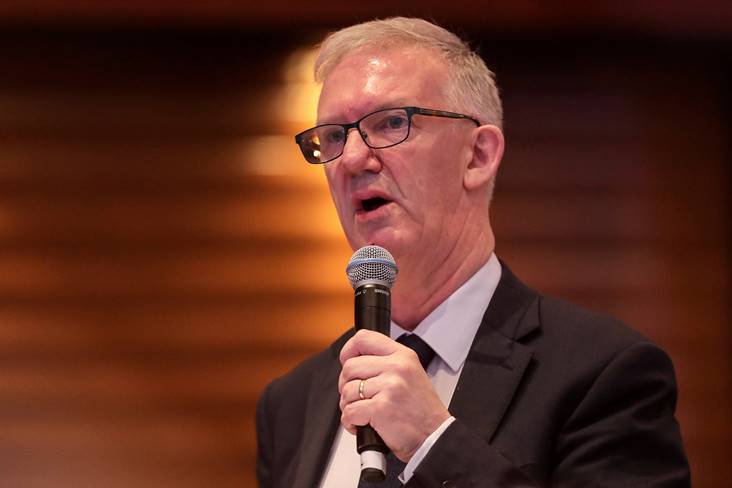 Offaly's Pat Teehan. ©INPHO/Laszlo Geczo.
The use of recreational drugs such as cocaine in GAA circles is a "very concerning situation", according to Leinster GAA chairman Pat Teehan.
In his address to last night's virtual Leinster Convention, the Offaly man urged GAA clubs to play their part in tackling the growing use of drugs among GAA members. His comments come after Limerick hurling legend Ciarán Carey recently claimed that cocaine use has increased dramatically since the pandemic began almost two years ago.
"One area of concern that has been raised with me in recent months has been the use of drugs among young people in our society," Teehan stated.
"Unfortunately in recent years the use of so-called recreational drugs, and in particular cocaine, has become prevalent across all areas of society, from the smallest rural village to the largest urban area.
"While it would be over-dramatic to say it is an epidemic, it is nonetheless a very concerning situation and GAA players and members are certainly not immune from this culture.
"As the largest voluntary sporting organisation in the country and embedded in every community, all GAA units should play our part in creating awareness among our young people to the dangers of becoming involved in this habit."
The Coolderry clubman continued: "We can become part of the solution to this problem by engaging with the professionals in Government agencies and other community organisations to support and highlight the dangers of drug use, not just from a physical health viewpoint, but also the long term mental affects and the devastating affect drug use can have on an individual's family.
"We also need to emphasise the fact that money spent on drugs only goes to line the pockets of criminals who have no regard for the lives or welfare of anyone, other than themselves.
"I would urge all GAA clubs to adopt the GAA Club Substance Use Policy which can be downloaded from GAA.ie website. A social media campaign accompanied by a poster in every dressing room in the country would certainly be a start in raising awareness and helping to combat the future spread of the use of drugs among our members."
Most Read Stories