Walsh welcomes O'Neill's appointment as Galway coach
October 20, 2021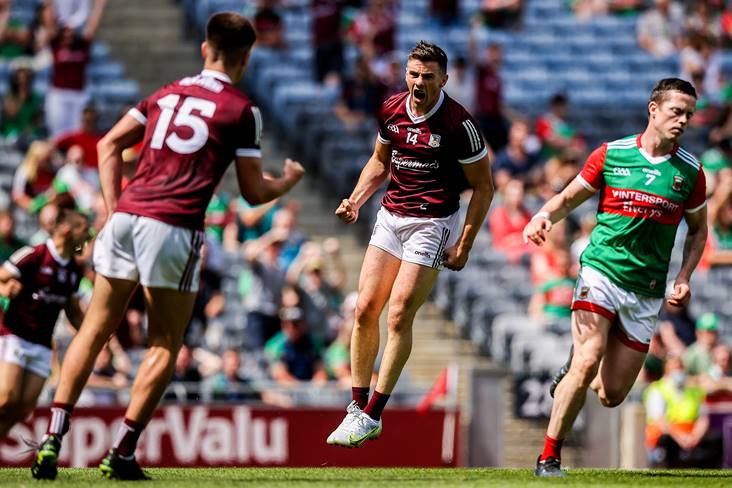 Galway's Shane Walsh celebrates after scoring a goal against Mayo. ©INPHO/Tommy Dickson.
The addition of Cian O'Neill to Padraic Joyce's Galway senior football backroom team has been welcomed by star forward Shane Walsh.
The 28-year-old is looking forward to working with the former Kildare manager as the Tribesmen look to deliver on their potential in 2022.
"No more than when we had Paddy Tally there as well before, for me I'm trying to learn and the only way you learn by approaching these people and seeing the way they're thinking," Walsh said in an interview with GAA.ie.
"They'll see after a while of training that there's something else you could be doing. For me, that's invaluable. That you can have that sort of person come into you. I'm very lucky to be part of an inter-county set-up that has it. For me it's a great way to learn. I'll build a relationship now, no doubt, with Cian as we go forward when he gets on board with us.
"Just see his way of working. He's been involved in so many teams going back to Tipp with Liam Sheedy, Kerry in 2014 with Eamonn Fitzmaurice, he was obviously over Kildare and we played Kildare numerous times in that period as well, then he was with Cork. He's going to bring a vast amount of experience to it. He seems like a really enthusiastic guy as well in relation to the sport.
"So that's huge, to have that come into your dressing-room. Just really looking forward to him coming in."
Most Read Stories