Wall wants steady return to action for club players
March 23, 2021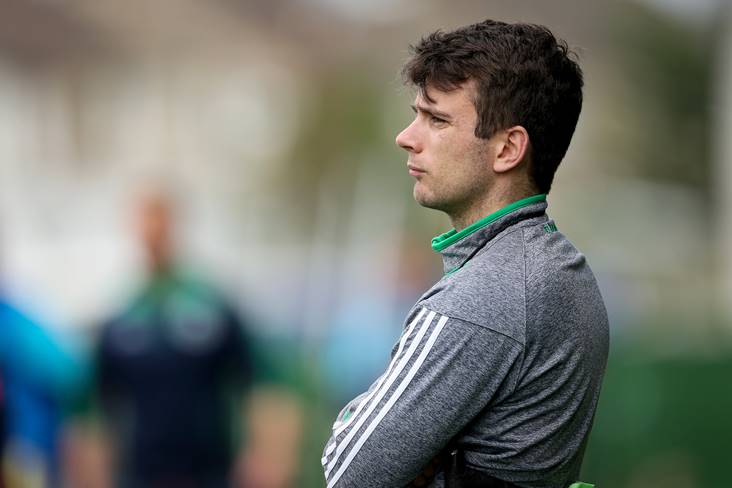 Mary Immaculate manager Jamie Wall. ©INPHO/Oisin Keniry.
Fitzgibbon Cup winning manager Jamie Wall says that having no return date to work towards is one of the hardest things for coaches and players at the moment.
Manager of Cork side Kilbrittain as well as Mary Immaculate College, Wall has already saw the Fitzgibbon Cup cancelled this year and says he has no problem with waiting for a later start to the club campaign so long as players are given the right amount of time to get up before stepping out on the pitch to play games again.
Speaking to Echolive.ie, the former county U21 says the biggest issue at the moment is players and coaches being left in limbo.
"The big thing for me personally, and I presume it's the same for most people, is the lack of a date to work towards," Wall said, "and I'm not having a go at the GAA or anyone, because they're only waiting to be told by someone else.
"I think, if you knew that you were doing something on a particular day, you could work towards that – it's the same as an exam or a deadline at work.
"When there's nothing really there, or no indication as to when you're going to get back, it's very hard to prep with any sort of continuous rigour."
Most Read Stories