"It was magic, hard to believe it's been 25 years"
September 10, 2020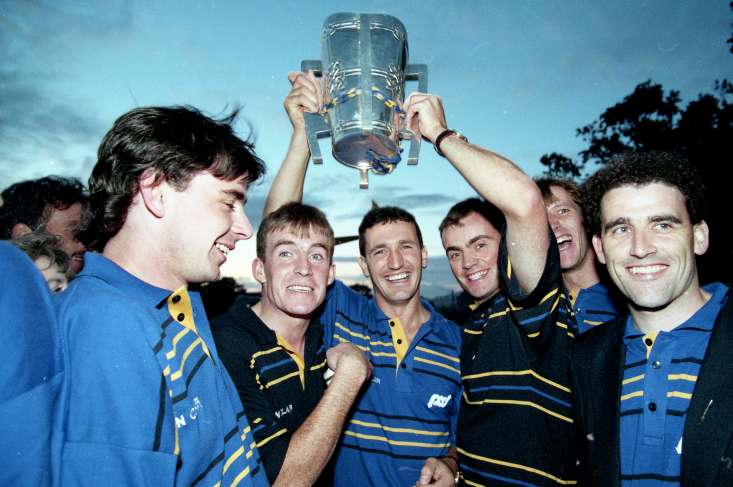 The Clare homecoming in 1995
Clare legend Anthony Daly says it's hard to believe 25 years have passed since he and his team mates brought the Liam MacCarthy Cup back to the Banner County.
This day last week marked a quarter of a century since Ger Loughnane's men defeated Offaly to end their county's 81-year wait for the biggest prize in hurling.
Speaking with former team mate Jamesie O'Connor on Off The Ball yesterday, the two men reminisced on their finest hour in a Clare jersey.
"It's still very clear in the memory I must say. It was magic, hard to believe it's been 25 years. We did what we dreamed about as children, play for Clare and win an All-Ireland," Daly said.
The then captain also recalled how Loughnane reacted to poor training sessions that followed the team's Munster final victory over Limerick.
"Loughnane brought us all into the dressing room and he absolutely savaged us," said Daly.
"Poor old Stevie Mc [Stephen McNamara] had just come into training because he had been off work with a sick stomach. You didn't dare ring in to say you'd miss training though.
"He savaged us all one by one and then he came to Stevie Mc and gave him a kind of dig in the stomach and said, 'Sick? Sick is coming out of Croke Park beaten'.
"That was a massive feat of management to get our feet back on the ground and say this is a chance to go all the way."
Most Read Stories