Reconstructed Pairc Ui Chaoimh will be ready for national leagues
September 10, 2019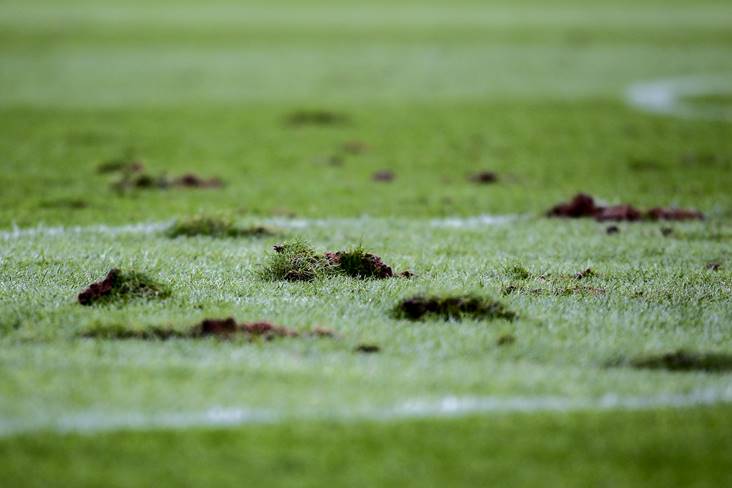 A cut up Pairc Ui Chaoimh pitch during the Allianz FL Division 2 round 2 clash between Cork and Kildare. ©INPHO/Ken Sutton.
Great progress is being made in the reconstruction of Pairc Ui Chaoimh, which will be available to host games in next year's national leagues.
In July, Cork County Board undertook to replace the much-maligned playing surface at their flagship stadium with a high-quality, weather-proof reinforced pitch. The existing pitch had proven not fit for purpose.
The new pitch – 95% natural grass and 5% synthetic - was reseeded six weeks ago and everything has gone to plan. It has been confirmed that the Pairc will open for business again next Spring.
SIS Pitches is carrying out the project and the company insists that the new playing surface will be able facilitate double-headers and multiple matches with little if any decline in performance.
Most Read Stories