Tipp chief wants September All-Ireland final slot restored
September 05, 2019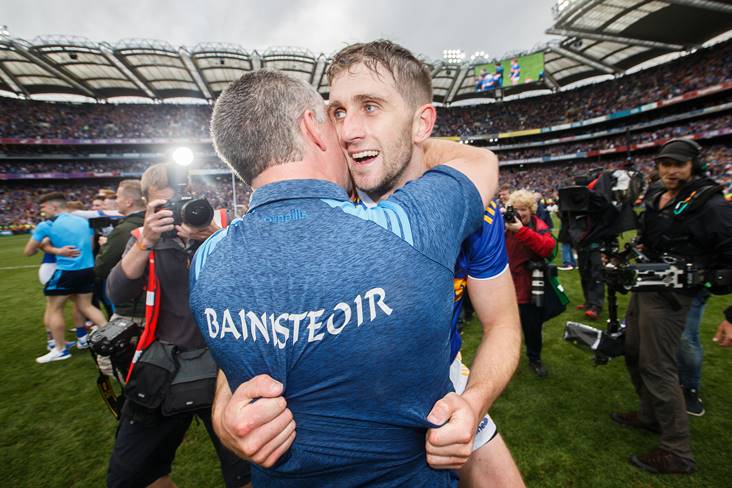 Tipperary manager Liam Sheedy celebrates with Barry Heffernan. ©INPHO/Tommy Dickson.
Tipperary chairman John Devane believes the All-Ireland SHC final should be returned to its first-Sunday-in-September slot.
There's a real scramble in the Premier County at the moment to get the club championships finished and Devane says it would be fairer on clubs if the break between league and championship was extended beyond April and the intercounty championship ran from early June until early September:
"I would go back to the All-Ireland on September 1 and start the intercounty scene on June 1," he told The Irish Examiner. "That gives you a six-week period in April and early May where you could make a real start on your club championship. It might tighten things up at the other end in that you are having the All-Ireland two weeks later than it is now, but, in my view, that would be the way to go.
"We have to bear in mind that clubs put in a lot of effort to get their team ready to take the field. To get ready for one game and then press stop for a couple of months is not feasible. We have to find a proper structure that suits both the county player and club player."
Most Read Stories