GPA calls for ban on betting adverts
September 02, 2019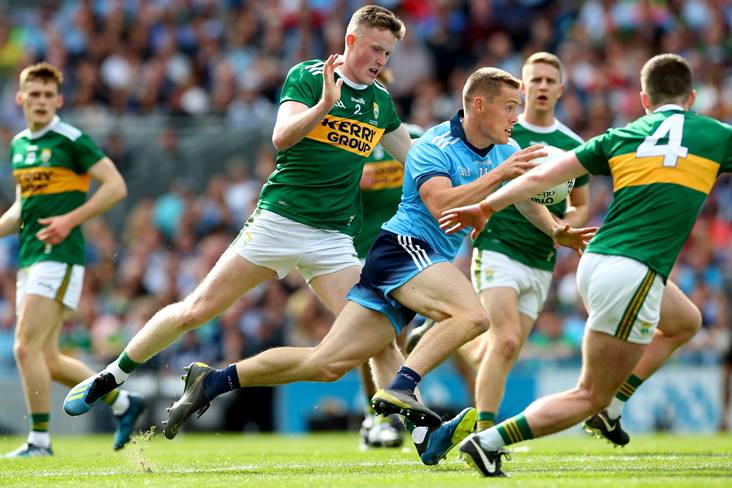 Kerry's Jason Foley and Tom O'Sullivan tackle Con O'Callaghan of Dublin. ©INPHO/James Crombie.
The GPA has called for a ban on gambling adverts which are shown during GAA match broadcasts.
In voicing his concerns about gambling addiction, GPA chief-executive Paul Flynn said in The Sunday Business Post: "The GPA believes all gambling adverts during half-time of our games should be removed to protect the most vulnerable people, in particular young people from the perils of this destructive addiction."
The call comes as the betting industry in the UK voluntarily agreed to stop advertising during live sports on television prior to the 9pm watershed. The rule, which came into effect last month means that there is no betting advertising allowed during live sport from five minutes before the start of the event until five minutes afterwards.
Most Read Stories