Murdock would be a huge loss - McParland
September 13, 2023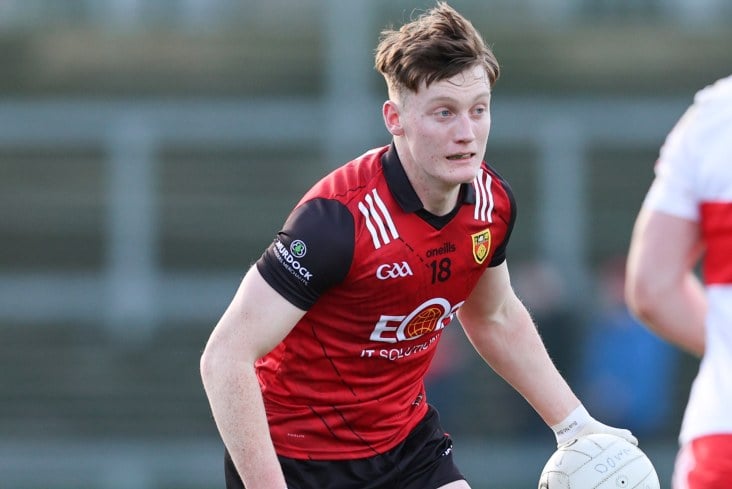 Down's Odhran Murdock ©INPHO/Tom Maher
Niall McParland admits Odhrán Murdock would be a massive loss to Down football if he moves to an AFL club.
The Burren youngster has been invited to a 'Combine' in Australia at the end of the month along with a number of other Aussie Rules hopefuls, and could end up following in the footsteps of fellow Down players Marty Clarke, Caolan Mooney and Jamie O'Reilly.
"You couldn't sugar-coat that one, it would be a massive loss. He's going to be a phenomenal player if he keeps on track," McParland told RTÉ.
"It would be a huge loss. Look at our management team, Marty Clarke there is well experienced and I'm sure Odhrán has given him a call, or vice-versa, and they've had a conversation about it.
"Odhrán's a good, settled lad and he mightn't have any interest on moving there. I honestly haven't spoken to him about it, it's not for me to talk on. Of course, I don't want him to go, but that's me being selfish."
Most Read Stories