No return to management for Fitzmaurice
August 11, 2022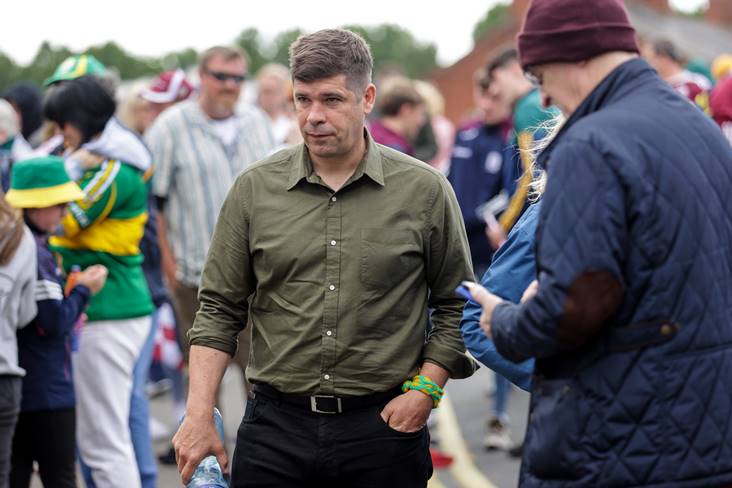 Former Kerry manager and player Eamonn Fitzmaurice before the All-Ireland SFC final clash against Galway at Croke Park. ©INPHO/Laszlo Geczo.
Eamonn Fitzmaurice says a return to inter-county management isn't on his radar.
The 2014 All-Ireland SFC winning boss and RTÉ pundit has been out of management since vacating the Kerry hotseat in 2018, and has no plans to manage the Kingdom again or any other county for that matter.
"I couldn't ever see myself managing another county to be honest," he told The Sideline View podcast.
"I couldn't manage against Kerry, I'd find it very strange. I think when you're involved in your own club or your own county, there's something in you inside in your soul that kind of drives you to another level that maybe if you were involved with a different group you wouldn't quite have but in terms of Kerry, I don't know, I don't know.
"You never say never, but at the moment it would be a definite because of the thing that Jack (O'Connor) has, and I think he's mentioned it himself, is the fact that he's retired from teaching. He has the time to put absolutely everything into it and I think if you're doing it, that's the way it has to be.
"You have to be able to put your whole time into it to do it to the level it needs to be done now. In the short-term it's not something I could see happening."
Most Read Stories